**NEW** Fantasy football team names for girls 2016
Looking for more?
Just like last year, I've divided the names up into categories based on the type of league you are playing in: In It to Win It, Embracing The Girly Girl, Talk Dirty To Me, I'm Normal
80% Mental, 40% Physical
Ain't Nobody Got Hyde for That
Turn Down for Watt? *
*denotes this will be Sarah's team name this year, no stealsies.
Julio Think You Are?
Romophobic
Witteness my Awesomeness
Game of End Zones
Manning United F.C.
Opthomas Prime
Tannehillbillies
Romo and Julioet
Just Messin Witten Ya
Send in the Clowneys
Nature of the Beast Mode
I Ansah to No One
Big Gores Don't Cry
Going the Deztance
Good as Gould
Party Like a Gronk Star
Luckness Monster
InstaGraham
Manziel in Distress
Michael Sam-I-Am
Le'Veon on a Prayer
Tickle Me Manzielmo
Cordarrelle Pants
Hakuna-Ma-Ngata
Hakeem in Like a Wrecking Ball
Macaroni and Brees
Easy Breesy Beautiful
I be on my suit and T.Y.
Forte Shades of Gray
Mile High Manning
Wham, Bam, Michael Sam
Hard Gore Porn
Stafford Infection
Stafford Must Wash Hands
Putting the Percy on a Pedestal
Plaxidental Discharge
Such a Ditka
Ultra-Violent Ray
Never Go Asomugha to Mouth
Bowener
Percy Whipped
Back that Pass Up
Bradshaw Shank Redemption
AustrARIAN For Beer
The More, The Demaryius
Here's Johnny!
Erryday I'm Russell'n
Cruz Control
Knowshons Eleven
Shaubshank Redemption
Hootie and the Bowefish
Pierre-Paul and Mary
Gore Score and 7 Years Ago
Lean Tolzien
Me and Bobby McGahee
Manning of Steel
Jamaal My Children
Discount Belicheck
Lacys Out
Lacy in the Sky with Diamonds
Sprolin with my Homies
Romocop
Breesy Like Sunday Morning
Clowney with a Chance of Meatballs
Calvin and the Chipmunks
Hyde Yo Kids, Hyde Yo Wife
You Might Also Like
The Beginner's Guide to Fantasy Football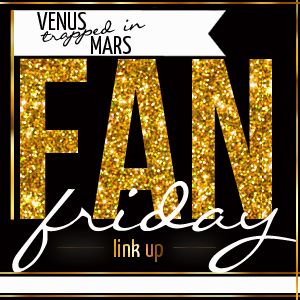 Write a post about anything listed here
Grab a button. (It's glittery, would you have expected anything less?)
Link up EVERY FRIDAY FOR THE REST OF YOUR LIFE
Follow me so we can be friends
Meet new friends who also like sports and being a fan
Hop, hop, hop.... hop around
Fantasy football. Girl's fantasy football league. Funny fantasy football team names. Dirty fantasy football team names. Dirty fantasy football team names 2014. Girls team names. 2014 fantasy football tips. 2014 fantasy football league names. 2014 fantasy football team names for girls. Girls team names. 2014 fantasy football.