Have you been curious about Fantasy Football, but never played before? Or are you sick of dominating all the dudes leagues you've been part of? Or do you just have FOMO? Well then you're in luck, because The Ultimate Bloggers Fantasy League is BACK for season 2!
::Step 1:: Review the 4 Different Leagues Listed Below
::Step 2:: Determine which league you want to join. Consider draft date and time, as well as entry fee and of course... your host, because we've got some good ones!
::Step 3:: Pick your spot and DO IT FAST before that league fills up! (Only 12 per league!) Simply join that league like you would with a normal linkup!
::Step 4:: Once your chosen league fills up, your host will email you with specific details on how to sign up for the draft and pay your entry fee!
Need a Team Name for your league? Go HERE
Want some tips on having the best fantasy draft ever? Go HERE
Have no clue what fantasy football even is? Go HERE
Ok let's meet our hosts, shall we?
Draft Date = August 20th at 9:30pm EST
Draft Date = Sunday, August 24th at 6pm EST
Draft Date = Thursday, August 28th at 9pm EST
Draft Date = Monday, August 25th at 9pm EST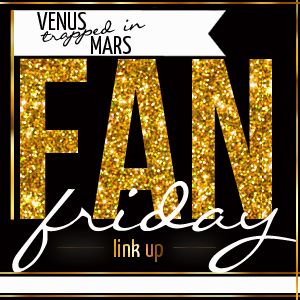 Write a post about anything listed here
Grab a button. (It's glittery, would you have expected anything less?)
Link up EVERY FRIDAY FOR THE REST OF YOUR LIFE
Follow me so we can be friends
Meet new friends who also like sports and being a fan
Hop, hop, hop.... hop around