If you haven't been watching much of the Dallas Cowboys this season, then you wouldn't have realized that, thanks to the offensive line, Tony Romo has quite literally time for
anything
. Romo has all of the time in the world to make a leisurely pass downfield to Dez or to Witten or he could quite possibly have time to get in his car, dive from Jerry's World to Dallas in rush hour and throw the ball to me on my balcony in Deep Ellum.
So I got to thinking, what are some things you could do if you had as much time as Tony Romo?
1. You could do this 400 step
DIY Christmas Light Up Marquee
(can you guys just sell me this please? It is beautiful and I just don't have the kind of time Tony Romo has...)
2. You could first learn to crochet. Then after you've mastered the art of crocheting, crotchet around a bunch of tube lights and create this outdoor floor mat.
3. You could make an ice bucket filled with stuff.
More than likely you would also have the time to sit and watch it freeze.
4. You could style your Thanksgiving table just like The Glitter Guide
#howlongdidthistakeyou?
5. You could take an Instagram photo worthy of KJP's account
#howlongdidthistakeyou? Also, I've been talking about starting a #HowLongDidThisTakeYou hashtag for months now... gotta get on that.
6. You could host a cookie exchange with other people that have as much time as Tony Romo
7. Trigonometry
you know, just for fun
8. Monday mornings jam packed with productivity.
9. Dry Cleaning Your Clothing after every wash
10. This holiday themed nail art.
Well, or any nail art. He would totally have all the time for all the nail art.
11. A Turkey Trot
Because I sure as heck don't have time for one of those...
Happy Thanksgiving y'all and GO COWBOYS!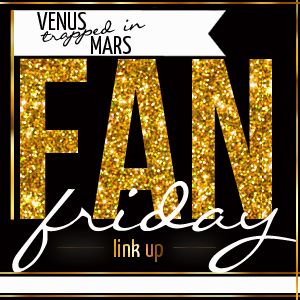 Write a post about anything listed here
Grab a button. (It's glittery, would you have expected anything less?)
Link up EVERY FRIDAY FOR THE REST OF YOUR LIFE
Follow me so we can be friends
Meet new friends who also like sports and being a fan
Hop, hop, hop.... hop around.