I haven't done one of these posts in a while, probably because I talk about Tennessee football too much. So legooo!
College basketball starts today! Doin a little dance, doin a little dance, doin a little dance...
Tennessee opens their season tonight against my hometown school, #15 VCU. I love VCU's coach and would be rooting for them in any other situation... but not ta-ta-ta-today junior! I'm pretty sure everyone is clear where my loyalties fall at all times though...
If you haven't checked out the pre-season top 25 yet, that can be found here! Plus pretty much every single team in the NCAA plays tonight, check out a full list of tonight's matchups here!
The New England Patriots will be announcing a job opening today. They will be trying to fill the position of Social Media Director, with the new hire needing to start immediately. Because look what happened while you were sleeping:
It all seemed like a cute idea at first...
We're saying thanks to @patriots' 1million followers w/ custom digital Pats jerseys - RT for yours! #1MillionPatriots pic.twitter.com/u2SfidCb9e
— New England Patriots (@Patriots) November 13, 2014
Until this guy wanted his own digital Pats jersey...
New England Patriots Twitter Thank You Includes N-Word - http://t.co/Lnwpf8zf4t pic.twitter.com/U4zjP8DwaH
— Boston.com (@BostonDotCom) November 14, 2014
Ohhh no no no no nooooo!!!! PATS NO! Whyyyyy?
So if you are looking for a job in sports social media, and live in New England, it will only be moments until that position becomes available.
Let's talk about the "spread" and how to read the odds on your ESPN app. Because I'm sure this is a confusing topic to those of us who have never bet on sports! This should probably be its own blog post... note to self.
Game 1 Listed: Tennessee at VCU. VCU is listed second, so they are the home team. As you can see on the right side it is televised on CBSSN at 5:30pm. But what does VCU -8 mean?
VCU -8 means that VCU is an 8 point favorite to win the game.
When two teams play each other, Vegas perceives that one team is as more likely to win over the other. They then award points to the underdog, to make betting on said underdog more desirable.
In this example, Tennessee is the underdog. So if you were in Vegas and wanted to bet VCU against "the spread", VCU would not only need to WIN the game, but would need to win by at least 9 points for you to win your bet.
Winning is hard :(
Aaron Rodgers told a radio show his back feels a little tight from standing around so much during the second half of Sunday's 55-14 route of the Chicago Bears.
Meanwhile, boxes of kleenex in Chicago are sold out and no longer available within a 50 mile radius of the city center.
Lets run an experiment. Is betting on mascots better, or betting using actual knowledge and reason better?
Last Friday, I dropped all football knowledge and bet solely based on the team's mascot matchup of the week. When the final results were tallied, I went 6 and 6... 50% accuracy.
Here are my predictions for week 11, having nothing to do with mascots and everything to do with actual football knowledge. Lets see check back in on Tuesday and see how they compare!
I hope everyone has a fabulous weekend!
What matchups are you most excited for this weekend??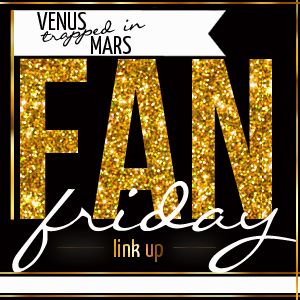 Write a post about anything listed here
Grab a button. (It's glittery, would you have expected anything less?)
Link up EVERY FRIDAY FOR THE REST OF YOUR LIFE
Follow me so we can be friends
Meet new friends who also like sports and being a fan
Hop, hop, hop.... hop around.