Sometimes I just really enjoy being super girly. March Madness is not one of them, nor is the last three minutes of the game. But how about week 10 when six teams in the NFL are on bye week and my Cowboys are playing one of the worst teams in the league across the pond? For the record, in no shape or form and I assuming a win, I know the Cowboys, anything is possible! I think it is ok to be girly, perhaps just this once, right?
So today I bring you....
I'm going to have temporary amnesia and forget everything I know to be true about each of these teams. Let's see how picking solely based on the mascots works out for me. I'm dropping all bias and team preferences and actual knowledge right now.
And I just say the magic words... ABRA CADABRA!
And poof! I know nothing about the 2014 NFL season. Let's get started.
(I feel I say this relatively often, but no I'm not drunk)
Kansas City Chiefs vs. Buffalo Bills
K.C. Wolf vs Billy Buffalo
Well the KC Wolf doesn't make much sense. What does that have to do with the Chiefs? And I think they got those googley eyes at the dollar tree. Billy Buffalo is actually a buffalo, and he is wearing gloves too, which is smart because it is going to be cold in buffalo. I'm not sure that KC Wolf is ready for all that cold... or for his eyes to stay on his face. It his hard to win when you can't keep your eyes on your face.
Sarah's Prediction: Winner Buffalo Bills
Miami Dolphins vs Detroit Lions
T.D. vs Roary
Yowza. Would you look at that dolphin. He looks out of shape, no? Like a beer gut perhaps? Too many IPAs? Alternatively, Roary (don't worry I mentally took points away for that horrible name for a lion) looks like he has been working out hard. Look at those muscles. Although I feel like Roary may be missing some teeth... the three that I can see look impressive.
Sarah's Prediction: Winner Detroit Lions
Dallas Cowboys vs. Jacksonville Jaguars
Rowdy vs Jaxson de Ville
Holy lord in heaven what is that thing on the right? Is that Chester Cheetah at a rave? Not only do you lose points for the most offensive mascot I've ever seen, but his name is Jaxson de Ville. I don't even care what mascot is on the left, that thing on the right loses every single game as far as I'm concerned.
Sarah's Prediction: Winner Dallas Cowboys
San Fransisco 49ers vs New Orleans Saints
Sourdough Sam vs Gumbo The Dog
Oh my gawwwwd a DOGGIE! With his tongue hanging out just like my doggie does! And his name is Gumbo... because people in New Orleans like Gumbo!! SWWOOOONNN!! Also, Sourdough Sam looks like there is a 73% chance he is a pedophile.
Sarah's Prediction: Winner New Orleans Saints
Tennessee Titans vs. Baltimore Ravens
T-Rac vs Poe
Wow, hardest one yet. So let's weigh the pros and cons here. T-Rac has a sweet bandana. But Poe is both intimidating and somehow adorable all at the same time. But when I pulled up T-Rac's bio on the Titans' website.... Weight: Heavy. Height: Real Tall. Minored in T-Shirt Launching... hey adorbs!
Sarah's Prediction: Winner Tennessee Titans
Pittsburgh Steelers vs New York Jets
Steely McBeam vs NONE
Well that guy is very well dressed in a lovely button up I'm assuming his wife bought him for Christmas so he wears it under a sweater to work sometimes and on special occasions. And the other guy.... wait? None? No mascot? Well no wonder you suck so bad Jets (oh wait, memory came back for a second but it's gone again)
Sarah's Prediction: Winner Pittsburgh Steelers
Atlanta Falcons vs Tampa Bay Buccaneers
Freddie Falcon vs. Captain Fear
Aww Freddie looks super excited to play some football and be a good sport at the same time by smiling and being a gracious team player. Captain Fear looks just that, scared shitless. I think maybe he is worried about a bird pooping on his head on the open seas. I've had that happen before, it sure takes the wind out of your sails.
Sarah's Prediction: Winner Atlanta Falcons
Denver Broncos vs Oakland Raiders
Thunder vs Raider Rusher
That is one fabulous horse. He is ready to cheer on his team and then go shopping. I bet he would tell you that as far as he's concerned, leopard is a neutral. As far as Raider Rusher, could they not afford to provide him with a neck... or.... ? I don't feel comfortable sticking my neck out for that guy.
Sarah's Prediction: Winner Denver Broncos
St. Louis Rams vs Arizona Cardinals
Rampage vs Big Red
Big Red looks a little thin. I bet he eats like a bird. Cue all of the unfollows. Somehow, I think I'll lose followers even on Instagram after that.
Sarah's Prediction: Winner St. Louis Rams
New York Giants vs Seattle Seahawks
None vs. Blitz
Are mascots illegal in NY? What gives? And All I've got to say when I look at Blitz is... word to yo motha!
Sarah's Prediction: Winner Seattle Seahawks
Chicago Bears vs. GreenBay Packers
Staley Da Bear vs None
Again, no mascot for Green Bay?! What gives? Actually, let me rethink this. I'd rather have no mascot than have the uber creepy bear. His teeth look like sugar cubes. I ain't scared of sugar cubes.
Sarah's Prediction: Winner Green Bay Packers
Carolina Panthers vs Philadelphia Eagles
Sir Purr vs Swoop
So you're telling me that you are going to take the cutest mascot of all time, then give him the cutest name of all time. My heart might explode Lisa Frank stickers right now. Even though the kid from Big Daddy spelling Philadelphia helped me spell Philadelphia, this one was just way too easy of a choice.
Sarah's Prediction: Winner Carolina Panthers
I'll be back after week 10 with an update on how my predictions went. For the record, if this works and I get these right, I'm quitting sports.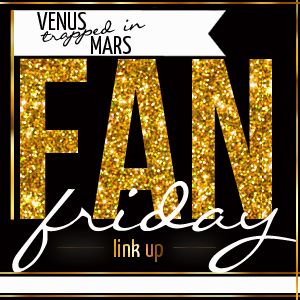 Write a post about anything listed here
Grab a button. (It's glittery, would you have expected anything less?)
Link up EVERY FRIDAY FOR THE REST OF YOUR LIFE
Follow me so we can be friends
Meet new friends who also like sports and being a fan
Hop, hop, hop.... hop around.