Insert every Monday morning expletive here. Time to get back to the grind after another fabulous weekend. I'm not sure how I got so lucky, so quickly and so out of left field... but I did. Funny how life can go from
this
to ridiculous happiness in the blink of an eye. Pretty cool, huh? I guess sometimes all those quotes I've pinned on
Pinterest
aren't BS at all!
That quote is actually kinda funny, considering that was not my approach in that post I linked to above. I guess that proves we may have one idea of what will work, but the universe has another idea. What is better, go with the flow or go out and
get it girl,
as I would say?
Anyway, before I get off on a tangent that probably deserves its own post (or 5 posts), on Mondays we discuss weekends! And mine was biz-ayy! Last minute on Friday I realized I would be leaving the apartment for the whole weekend. So this is legit how I walked to the car, two insane dogs on leashes, full overnight bag, cross body bag, backpack, set of golf clubs, dressed up and rocking cowboy boots... I then attempted to get in an elevator with a group of about 5 people and couldn't fit through the door. That wasn't embarrassing at all...
Not pictured... white dog going bonkers by the door.
Take two trips? Child please...
The three of us headed to Arlington for a White Trash Party hosted by the
Russ Martin Show
, at a place called
Cowboys
. For the first time in my nearly two years in Texas, I finally felt like I was back on good ole Rocky Top! These were my people!
This young man was dressed as Tina Turner and sang (by sang I mean #nailedit) Proud Mary!
Also, I learned that I'm a lousy redneck, so I borrowed
someone's
hat and I think that made me look a little more acceptable...
Saturday afternoon, four of us had a tee time for 12:10pm. I was so excited to get back on the links for my first real round of golf in over a year. Counting every single stroke I took, I shot an even 100. I think that is pretty good, plus I beat two of the boys I played with. As the late, great Spice Girls once said
slam it to the left if you're having a good time
GIRL POWER!
The only picture I took during golf... note to self: work on picture taking!
Directly after golf, Veenie and I headed fishing and camping! Gee stayed back to tend to the house and watch the Cowboys pre-season game.
See the title of this post? Yeah, here is where that comes in...
Well I made quick work of #2 on
this list!
Not pictured, how terrible I was, how far my shot went from where I was aiming, state of panic after pulling the trigger and immediately handing the gun off. Perhaps country bad ass is a learned trait, not one you're born with. Stay tuned...
Then I went home to dump a bucket of ice water on my head for charity. Naturally.
Before I tell you more about an awesome new app that you MUST HAVE, and a fab giveaway, I just wanted to remind everyone to link up with me and
Helene
for #GuiltyTotalSocial tomorrow. Get all the details
here
!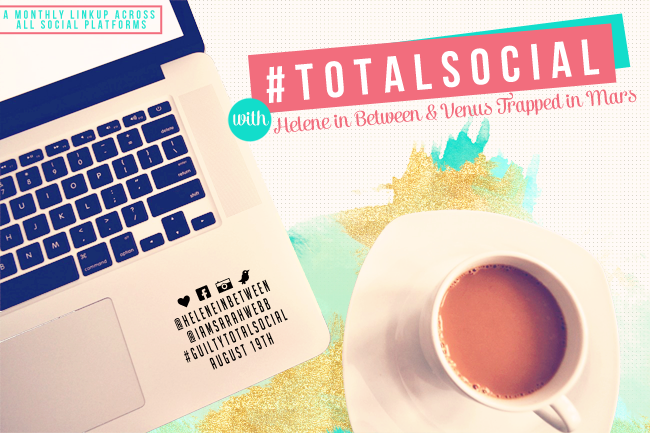 ----


Did Online Shopping put an end to your girly shopping trips? Do you miss asking your BFF's opinion on an outfit? Well, the Ensemblr app is hoping to bring those days back!
Ensemblr was created by die hard shopper Lucy, who had become increasingly frustrated with the isolated way we shop online: "I used to love a girly shopping trip with my friends, we used to try on outfits together and have so much fun! I really miss not having a second opinion from my BFF". So the Ensemblr app was born out of our need to ask our BFF's opinion of an outfit before we buy it.
Ensemblr lets you assemble a complete outfit using clothes from over 500 different brands and then send it straight to your BFF! The app is set up to give you a complete head to toe outfit by simply swiping through an almost endless array of clothes from all your favourite online retailers - until you find that perfect outfit combination! With the added ability to filter by options such as price, retailer, style and brand, it is the most innovative way to shop the whole high street in one convenient app.
Visit the App Store, download the app, and share an outfit via Twitter or Facebook! Then use the widget below to gain giveaway entries! Check out the other entry options as well!
The giveaway will close August 31. Giveaway open to US and UK residents.
And make sure to check out the great bloggers helping to spread the word!