It's time for my favorite and by far most popular post of the year, the best Fantasy Football Team Names for Girls 2016. I think you will also like the funny Fantasy Football Team Names for Girls 2015, the best Fantasy Football Team Names 2014, the hilarious Fantasy Football Team Names for girls from 2013, or this awesome list of Fantasy Football Team Names from 2010. Fantasy football starts September 8th, so make sure you host your fantasy football draft by then.
Looking for more?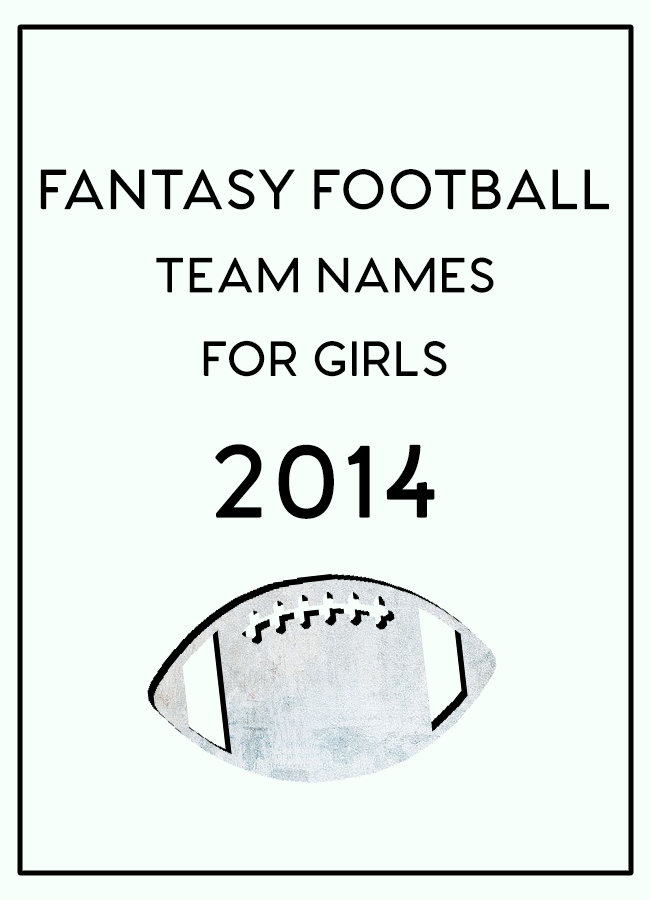 You Run Like a Gurley
Drake's New Favorite Team
Lamar Miller Time
Run DMC, RUN!
Your Team Suggs
New England Reform School
Bros Before Shiancoes
Hustle & Russell
Running Back Lives Matter
Me and Julio Down By The Endzone
X Marks The Spot
Zeke and Destroy
Zeke Virus
LaQuontom Physics
T.Y Very Much
No Suh For You
Brees Right Bayou
Bortle Kombat
CAM WOW!
U Deflated Bro?
Pete Carroll's Gum
Saint Happenin
Romo's Clavicle
The Other A-Rod
Better Call Rawls
Brock O's Modern Life
The Tolbert Report
Gurleys Gone Wild
Badonkagronk
Fetty Watt
All Dogs Go To Evans
Eat, Drink and D Murray
Rudolph The Red Zone Reindeer
Let's Hear it for McCoy!
Hippety-Hopkins
That's Amari!
Devonta Wears Prada
Along Came Collie
Doug Free Willy
Stop Flynn The Name of Love
Roddy White and the 7 Dwarfs
You Got a Fast Carr
Shake it Goff
Deflators Gonna Deflate
Huddle Buddies
WALL-Eli
Pitch Burfict
Don't Give a Tuck
Basic Bitch Brady
Till The Sweat Drop Down My Rawls
Rawls Deep
Two In The Pink, One in the Zeke
Peeping Tomlinson
Devonta Make Out?
Single and Boykin Again
Wilfork For Tickets
AP's Daycare
Jagoffs
Ease it in, Don't Forsett
Got That Rexual Feeling
Goff-uck Yourself
Game of Jones
Make AmeriCarr Great Again
Goff Balls
The Gurley Gates
Dude, Where's My Carr?
Montee On My Mind
O'Dell's Kitchen
Rage Against The Vareern
Gronkeytonk
J-Stewie Griffin
OctLatavius Murray
Ted Ginn and Juice
Teach Me How to Dougie Martin
She says she likes my Dougie Martin
Ridley's Believe it Or Not
Marcus MariYoda
Delanie Skywalker
Hillary Tyrodham Clinton
Barack Obamanu
Yo DJ, That's My DJ
MuriCarr, F YEAH!
The Tannehills Have Eyes
Teddy Throwsevelt
Good Will Punting
Don Juan Demarco Murray
You Down With ODB?
Bozo The Clowney
Looking for more?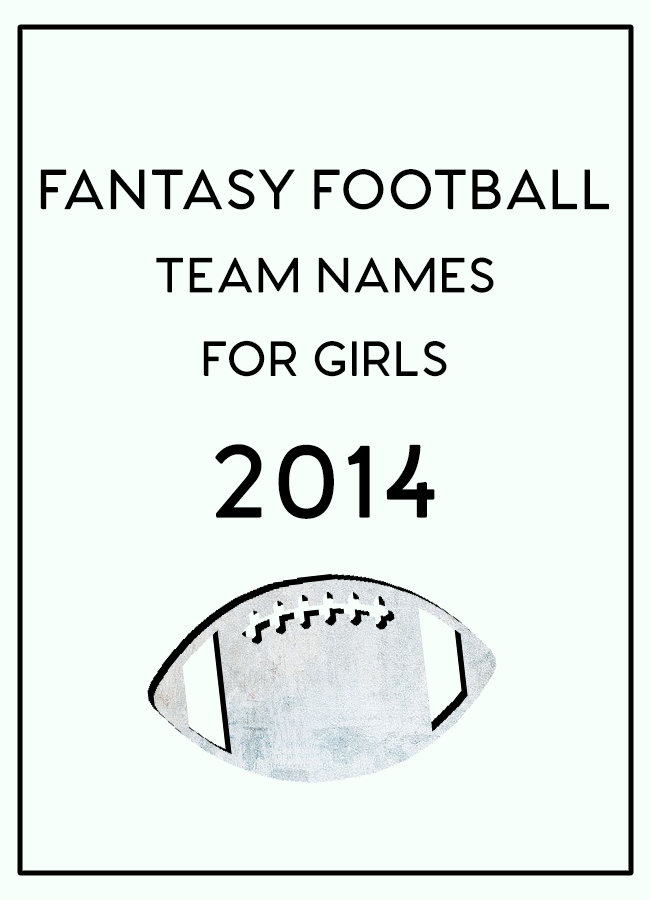 You Might Also Like
The Beginner's Guide to Fantasy Football