I know what you're thinking... "But Sarah, how will you ever come up with 5 things I need to know about the sports world?! There is no football on!!" Well, where there's a will, there's a way, folks. Plus, hello, National Signing Day was this week y'all! Let's get started, shall we?
This one might make you an angry elf.
Let's actually start here: did you know there are two current full-time female refs in the NBA this season? This is news to me, I didn't know there were any female refs in the NBA. That's pretty cool!
So last night, rookie ref Lauren Holtkamp, shown above (pretty girl too, right?), ref'd the Clippers vs Cavs game. The Clippers were T'ed up (given technical fouls) five times on the night. That's a lot.
Clippers Point Guard, Chris Paul, took to attacking Lauren after the game. Mind you, there are 3 refs on the court each night, not just 1...
"The tech that I get right there was ridiculous. I don't care what nobody says, I don't care what she says; that's terrible. There's no way that can be a tech. ...
That's ridiculous. If that's the case, this might not be for her."
Paul assured everyone, of course, that his comments had nothing to do with her being a female. I don't have an issue with complaining about calls, but how often do you hear a player question a ref's whole career path? "This might not be for her..."
I dunno, that last sentence, just rubbed me the wrong way. What do you think?
Side note: the Clippers have THE MOST TECHNICAL FOULS IN THE LEAUGE. Just thought I would include that little statistic for you.
Tiger Woods sucks. If that's the case, golf might not be for him... (hah, see what I did there?)
Yesterday, Tiger withdrew for the 3rd time in his past 9 tournaments.
He said last week he had no back issues since his return to golf in December. But sometime on the back nine, he began complaining of back issues he earlier said he didn't have. He blamed it on a 2 hour fog delay. I hate it when that big-bad-bully fog attacks me! So frustrating.
Even though Tiger has been playing horrific golf as of late, Sports Center felt the need to show every last stroke he took in the Farmers Insurance Open. Makes sense.... I have no idea who is in the lead at the tournament, but I do know what all 11 of Tiger's bunker shots looked like.
College Football's National Signing Day took place on Wednesday, and I've got the top ten recruiting classes for you! They are as follows...
Did you see Tennessee came in 5th? Not sure if you saw? #GBO
Facebook is humorous. I commented on Bleacher Report's Facebook status a couple of days ago, and hilariousness, and incoherent, very poor grammar ensued. I just feel that, unless you know how to properly use your and you're, then you shouldn't be allowed to troll people on the internet.
If you can use your and you're properly... then by all means, please troll on!
BRB... gotta go shut you're dumbass up.
And I wonder why I get into bar fights....
This isn't sports related, but it is awesome and is for sure something you need to know! If you remember last year, Helene and I hosted a Valentine's Day linkup. This year, we will be hosting another one this coming Friday, a week from today, February 13th!
Fan Friday can still continue as normal too. Come linkup anything Valentine's Day related, Fan Friday related, or if you are really talented you can link up a post that is about a Sporty Valentine's Day..... i.e. how you would like Rob Gronkowski to lick a box of chocolates off bring you a box of chocolates.
Just a suggestion.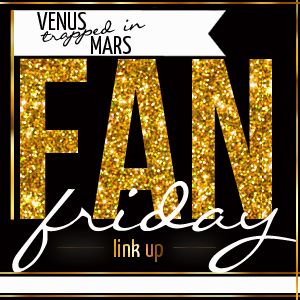 Write a post about anything listed here
Grab a button. (It's glittery, would you have expected anything less?)
Link up EVERY FRIDAY FOR THE REST OF YOUR LIFE
Follow me so we can be friends
Meet new friends who also like sports and being a fan
Hop, hop, hop.... hop around.