For Fan Friday this week I want to talk about football traditions and celebrations. This list below was inspired by the "Taste the Texas Tradition" campaign Ozarka launched this season, celebrating the many football traditions, from tailgating to victory celebrations. Ozarka, the 100% natural spring water from Texas for 100 years, is proud to support the Southlake Carroll High School football program as the official bottled water of their Dragon Stadium.
In honor of #TexasTraditions and #H2Ozarka, I've compiled a list of 17 of my very favorite things about football season, both high school, college and professional.
1. High fives from strangers
2. Screaming Screeching over a touchdown... regardless if you are at the game or at home
3. The utter rage I'm filled with when someone from the other team cheers near me
4. The highest highs (IT IS ALL ON ME... DRINKS FOR EVERYONE!!!!)
5. The lowest lows (no one talk to me for the next several hours)
6. Winning on a kick in the very last second of the game
7. Football has taught me how to love
8. The pride I feel when players who went to my school, go on to do incredible things in the NFL
9. I have built-in plans every weekend from 11am Saturday until 11pm on Sunday
10. Showing up the boys on football knowledge
11. Getting all the compliments on a t-shirt I made!
12. College gameday
13. When your rival loses... and then cries
14. Pick Six
15. The first game of a new season when you can be totally optimistic and the crushing blow of defeat hasn't set in yet.
16. Neyland Stadium
17. The SEC
So those are my 17 favorite traditions and celebrations around football. Now it is your turn to share your favorite football traditions with Ozarka on Twitter or Facebook using #TexasTradition and #H2Ozarka.

You can only get Ozarka water in Texas. It comes from carefully selected Texas springs including Piney Woods Spring in Wood County, Moffit Spring in Walker County, and Roher Spring in Henderson. This leads me to one of the coolest giveaways I've ever gotten to host on VTIM....
Calling all my Texas readers, you can win a year's supply of Ozarka 100% Natural Spring Water! Just leave me a comment below, telling me what your favorite football tradition or celebration is, and I'll pick a winner at random to win the year's supply of Ozarka water! If you are entering, be sure to include in your comment that you do reside in Texas!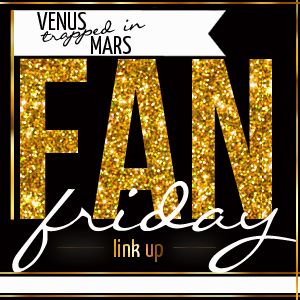 Write a post about anything listed here
Grab a button. (It's glittery, would you have expected anything less?)
Link up EVERY FRIDAY FOR THE REST OF YOUR LIFE
Follow me so we can be friends
Meet new friends who also like sports and being a fan
Hop, hop, hop.... hop around.