There are few things in this world that get me more excited than college Tennessee football season. The smell of smokey dogs on tailgate grills, mimosas for noon-time kickoffs, snagging 50 yard-line seats at the last minute from a scalper, losing your voice from screaming as your running back tip toes through the end zone to win the game late in the fourth quarter... ok well I haven't had the luxury of seeing that last one in a few years 10 years.
Which leads me to the point of this post.
It is HOMECOMING time in Tennessee!


If you've followed me on
twitter
for any length of time, you'll see me using a couple of different hashtags. #GBO- which stands for GO BIG ORANGE.... and #VFL which stands for VOL FOR LIFE (without the possibility of parole).
Although winning has not been at the top of our priority list in the past
few years
10 years, this year, fingers crossed, might change all of that! We have a great coach and we just need to get one big SEC win under our belt... because the SEC teams are all so easy to beat, right?
My favorite thing about the University of Tennessee is screaming, chanting and singing with the Pride of the Southland marching band, to the best fight song in all the land....
I bet if you asked everyone in the SEC what the most annoying fight song is, they would say Rocky Top.
(side note, they would be wrong because that is not actually our fight song but that is for another post on another day)
They say annoying, I say heavenly music to my ears. Tomato, tomato... ok well that expression doesn't really work via text, moving on....
As a student, you are required to know every word to Rocky Top. There is a test. Am I kidding, well, I'll let you decide. Today, I'm here to share the lyrics to Rocky Top along with some of my favorite pictures and memories from the University of Tennessee baby! I said it's great to be a Tennessee Vol! Happy homecoming weekend to my fellow alum and Vol fans everywhere!
Rocky Top -- as sung and celebrated by Venus Trapped in Mars
Wish that I was on ole Rocky Top,
down in the Tennessee hills.
Ain't no smoggy smoke on Rocky Top
Ain't no telephone Bills


Once there was a girl on Rocky Top
Half bear the other half cat.
Wild as a mink, but sweet as soda pop
Rocky top you'll always be,
home sweet home to me.
Good ole Rocky Top (Whoo!)
Once two starngers climbed ole Rocky Top
Lookin for a moonshine still
Strangers ain't come down from Rocky Top
Reckon they never will


Corn won't grow at all on Rocky Top,
Dirt's too rocky by far.
That's why all the folks on Rocky Top
Rocky top, you'll always be
Home sweet home to me.
Good ole Rocky top (WHOO!)
Now I've had years of cramped up city life,
Trapped like a duck in a pen.
Now all I know is it's a pity life
Can't be simple again
Rocky top you'll always be
Home sweet home to me!
Good ole Rocky Top (WHOO!!!!!!!!!!!!!)
Rocky Top Tennessee, Rocky Top Tennessee
Rocky Top Tennesseeee eeeee eeeeeeeeeee eeeeee!!
GO BIG ORANGE!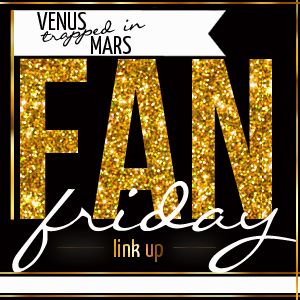 Write a post about anything listed here
Grab a button. (It's glittery, would you have expected anything less?)
Link up EVERY FRIDAY FOR THE REST OF YOUR LIFE
Follow me so we can be friends
Meet new friends who also like sports and being a fan
Hop, hop, hop.... hop around.