So you think to yourself, Venus, WHAT ON EARTH DO ALL THOSE HAND MOTIONS MEAN? The refs throw up their arms, wave them around in circles, point different directions like a wacky waving inflatable arm flailing tubeman up in this joint.
Well, I'm here to help with this.
Please allow me to proudly introduce the all new...
"I'm so lost, this is dumb, change it to Bravo" series!
Let's first start with how we know a penalty has been committed. The refs will throw this little yellow flag. Wherever the flag has been thrown on the field is where the foul/penalty took place.
This is part one of the post. See, easy right? For the most part, all penalty calls have to do with where you can or cannot touch someone, where you have to stay on the field and how long you can stay there. So many rules, so play nicely boys!
Holding: When a player holds on to the jersey of another player. How would you feel if you just got a super cute new going out top and someone was pulling on it all night trying to keep you from getting away?
Result: 5 yard penalty.
Clipping: Do you remember when you were a kid on the playground and some dork would be standing up and you would go and push in the back of their knee to make them lose balance. And everyone would laugh at them and you were the funniest person in the world for doing that? Well, that is similar to clipping. It is when a player comes from behind and tackles below the waist level. No one laughs in football though, they just get mad because you got the team a penalty.
Penalty: 15 yard penalty.
Delay of Game: The team on offense only gets 25 seconds from the time the referee puts the ball down on the ground (spotted) until the ball has to be snapped from the center to the quarterback. Taking your sweet time results in a delay of game call.
Offsides or Encroachment
Offsides: This is a defensive call. A player may not cross the line of scrimmage (aka the blue line on your t.v.--- and no that blue line is not really on the field it is just on your t.v.) before the ball is snapped. Flag is thrown but play continues.
Encroachment: This call is for the defense. When the defense makes contact with an offensive player before the ball is snapped. They are just so excited they can't keep their hands to themselves. Flag is thrown and play actually stops. Refs don't allow any play to continue, this is one of the very few times when they actually do this.
I remember this one because the referee has his hands on his hips and I can picture him tapping his foot like my mom would do if she told me not to move until she said so, but then I move anyway. The refs are annoyed because their kids on the field are acting out of line. Just picture the refs shaking their finger too!
Penalty: 5 yard penalty.
False Start: This is an offensive penalty. When I see this I always think the refs motion looks like he should be singing, "The wheels on the bus go round and round, round and round." The linemen have to take a set stance. They can't move at all, cant even scratch their nose. The only one who can is the center (if it really itches (hah!)). If anyone else moves one muscle before the ball is snapped, you get the false start call.
Penalty: 5 yard penalty.
Illegal hands to the face: When you intentionally block another player by putting your hands on their face or neck. I mean, think about what happens on Jerry Springer when someone puts their hands in someone elses face. They get the crap beat outta them or a chair thrown in their direction. In an effort to keep flying chairs off their field, the NFL has decided to penalize this type of behavior.
Penalty: 5 yard penalty
Facemask: You can't tackle someone by grabbing onto their facemask to bring them down. That is just a recipe for a broken neck. To be fair, there are two different types of these calls. When a player accidentally grabs the persons facemask then lets go. I'm kinda not sure how this works because how do you accidentally grab their facemask? No one holds the ball like a sissy up by their face, so the, "I was just going for the ball" excuse is null and void. Anyways, the other call is an intentional facemask where they grab on and hold on for good.
Apparently, the guy committing the facemask penalty heard that the guy with the ball was talking crap about his outfit he wore last week to Alex's party.
"Did you see his shoes, terrible decision with that plaid shirt."
"Whachu sayy guuurl? Don't no one talk bad about me behind my back and get away with it!"
Penalty: unintentional- 5 yards
intentional- 15 yards.
So that is just a sampling of hand motions, I'll be back another week with more for you. I don't want to overwhelm you before football season even starts!!
Now, let's #backthatazzup with
Whitney
with this gem made for me.
No, really, Jaz-Z made it for me. He is so sweet. XOXO Jay, say hi to B and Blue Ivy for me!
Can't wait to see that little rascal again very soon!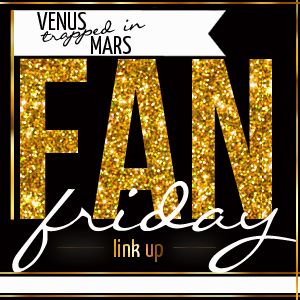 Write a post about anything listed here
Grab a button. (It's glittery, would you have expected anything less?)
Link up EVERY FRIDAY FOR THE REST OF YOUR LIFE
Follow me so we can be friends
Meet new friends who also like sports and drinking and being a fan
Hop, hop, hop.... hop around.

You have to #backthatazzup w

ith

Whitney