I do not like Tim Tebow. Yes yes yes, ok. He went to Florida and I tend to hold a grudge against anyone who went to Florida. Yes, that is correct.
BUT...
I can't stand when girls, women, grandmothers all just swoon over him. When they blindly cheer for Tebow, convinced he is the best football player to ever live. When asked to name two current NFL football players, they name Tebow twice. The kid doesn't even play football! 27 years old, and not employed by a single football team. "Ohhh but he is a good Christian virgin who can't drive. What a wonderful young man. He is my favorite player in the NFL!" Ok but, he isn't in the NFL. He is not a football player. You just like him because he is a "fine young man... blah blah blah" but let's get this straight, he is not, and I repeat, not, a football player.
So do I have your attention now, you Tebow lovers of the world?? I want you to meet Andrew Luck. Get this, he actually is an actively employed NFL football player. But wait, there's more. Not only is Andrew Luck gainfully employed by the National Football League, he is a fine young man too! *Swooooooon*
Here is why Andrew Luck is the new Tim Tebow. Aside from the obvious fact that Luck is, you know, an actual quarterback.
#1 He doesn't smack talk with his opponents.
He pays them compliments instead. He is notorious for congratulating and complimenting the defenseman who sacks him. Luck will say to the other team's player, "What a hit!" or "Hey, great work man!"
In a game earlier in the year against New England, their pass rusher Rob Ninkovich was interviewed after the game and was totally baffled. Luck paid him a compliment after a sack, and Ninkovich said he has absolutely no idea what to say to that. So apparently he replied with, "Uh... thanks for accepting that hit?"
In a league where trash talk and getting in your opponents head's is prevalent and expected, Luck is honestly just paying genuine compliments. It is driving players nuts... they want to know why he isn't mad!
I find this hilarious, but if you are a former Tebow abuser, you should find it, "awwwwwwww so sweet!"
#2 He still has a flip phone
He is filthy stinking rich and still uses a flip phone... what a fine young man... "awwwwwww". He said he decided to spend his money on a ping pong table rather than a new phone. Hah!
#3 He graduated with a degree in architecture
The kid is smart. Very smart. He didn't take some junk major like most athletes! Andrew Luck majored in architecture. His plan was to build stadiums, stadiums made of environmentally friendly materials. But that whole wildly successful NFL dream panned out instead!
#4 He is still with his college sweetheart
The gymnastic team's captain he met while attending Stanford, and she is of course totes adorbs. They were both architecture majors and he would attend her gymnastic competitions, well so long as it didn't interfere with football of course!
#5 He loves to ride his bike around Indy
With his girlfriend.... "awwwwwww"
#6 He read AND saw the movie, "The Fault In our Stars"
"awwwwwwww"
#7 He is heavily involved in Children's Charities
Like play 60 encouraging kids to get out and play for 60 minutes a day. "Aaaaawwwwww"
And for those of you curious as to my timing of this post (Cowboys have an incredibly huge matchup against Andrew Luck and the Colts this Sunday) I'm taking the Andrew Luck approach here and paying compliments to the opposing team. If it works for Andrew Luck, it should work for me, right?
---
I absolutely love it when bloggers offer to make a drinking game for us. Today I've got my girl Tracey from Just a Trace taking over with an online dating drinking game. One of my favorite guilty pleasures is following Tinder Nightmares on Instagram, so this drinking game is right up my alley! Soooooo take it away girlfriend!
Today, I'm taking over Sarah's blog and bringing you a drinking game that is sure to get you hammered faster than you can say, "I like long walks on the beach." As a former serial online dater (heck, I have enough bad dates to warrant a
weekly online dating series
on my blog), I noticed the same patterns on online dating over and over. Sometimes this made me laugh and sometimes this made me want to smack my head against the wall! So if you're going to navigate through the random world of online dating, you might as well be drunk!

// Take 1 Drink //

- You stumble across a guy with a shirtless photo

- His profile contains a mirror selfie

- He lists his employment status as "self-employed," but you later find out this actually means unemployed

- His interests include "craft beer"

- He opens his first message to you with, "I bet every guy tells you this but..."

- His profile contains a picture where he has cropped out his ex

// Take 2 Drinks //

- Your discover he works in your office

- He is one of your exes

- He is married and looking for an open relationship

- There are two or more spelling mistakes in his profile description

- His profile contains a shirtless, mirror selfie

// Get Hammered //

- He immediately asks for sex

- He invites you to partake in a weird fetish or lifestyle

- He declares that you are the one without having met you



How many drinks did you have?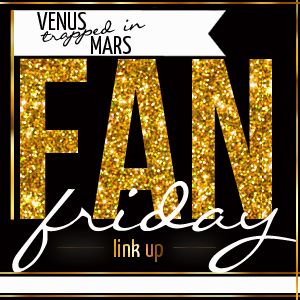 Write a post about anything listed here
Grab a button. (It's glittery, would you have expected anything less?)
Link up EVERY FRIDAY FOR THE REST OF YOUR LIFE
Follow me so we can be friends
Meet new friends who also like sports and being a fan
Hop, hop, hop.... hop around.