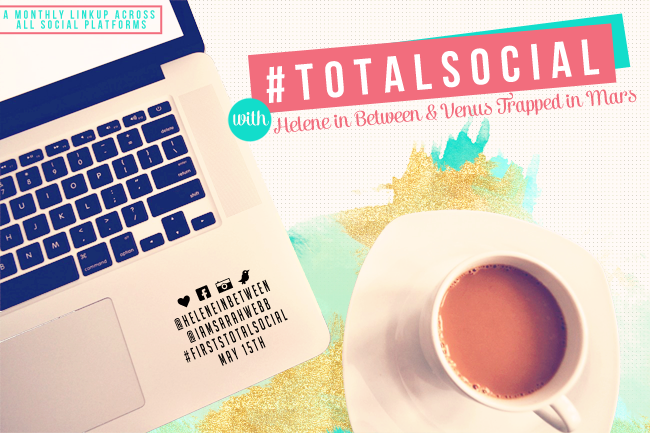 Link ups are a wonderful way for bloggers to connect. They give you a great idea of what to post and also to see what others think about the same subject. But they exclude non bloggers.
Helene
and I wanted to include everyone in this *
new*
link up. A way for people to connect- whether they blog or not. How could we do this? Simply, a hashtag.
We all
stalk very carefully so as to not accidentally double tap
follow hashtags for weddings, bachelorette parties, heck I even hashtag my way into
braveness
! People ask me all the time what I'm talking about when I say, "Link up for Fan Friday." Well, I guess hashtags are just blog link-ups with a simple, less wordy outfit!
We are going to start having these link ups once a month and everyone can join, via twitter, instagram, facebook and of course, blogs!
The first prompt for the link up is: Your First Time...
For example:
You could repost your first blog post + Instagram a picture from that post
Tell us about your first date + Instagram a picture of you and your BF/Husband
Tell us about your first boyfriend + Instagram a picture of the two of you
Instagram a picture of your first football game as a college student + Tweet the final score
Facebook a quick blurb about having your first child + Instagram them as a newborn
Repin the first recipe you ever posted on your blog + Share that recipe on Instagram
Blog about finding your first apartment + Instagram a picture of moving day
Instagram the First outfit you ever posed in for your fashion blog + Repost that post on the blog
Pin your very first pin again + Instagram a picture of that first pin
etc. etc. etc. etc. and so on....
When / if you choose to post on your blog you can of course link up with us the day of --- which will be next Thursday, May 15th --- but you can also post on Instagram/Twitter/Facebook/Pinterest using the hashtag: #firstsTotalSocial
Each month will be a different prompt but the hashtag will always include "TOTALSOCIAL", that way, everyone can follow along and participate.
This is our first time trying this out so we hope you will join- bloggers and non bloggers alike!
Hopefully this will help everyone discover new blogs, instagram accounts, twitter accounts, etc!
To sum it all up....
Here are the details:
Who: ANYONE! Just as long as you have social media!
When: Thursday, May 15th
What: Link up your first time of whatever your heart desires!
Why: Because link ups are fun and everyone should get to participate!