This is not a sponsored post, but if the Kentucky Derby wants to send me money, then by all means, please do.
I'm just working a half day before heading off to Lexington, Kentucky for the Derby! Yes, I'm aware the Derby is in Louisville, but my hotel will be in Lex with transportation to Churchill Downs! As it turns out, there is even a bonus perk with this trip, because a small little blogger you may have heard of (hah, of course you've heard of her)
Erin
, will be one of the Cottonelle Correspondents as well!
Although I'm really not sure what the rules of being a Correspondent are for this day at the derby, there are two things if I don't get to do I will die. One, someone places a mint julep in my hand. Two, make all of the horsey wagers. Today's post is about the latter.
While the rules and strategy of horse racing is not a difficult concept to grasp.... The jockeys need to be itty bitty (fat jockey = slower horse). The horses should be big and strong. The horse who goes the fastest and finishes first is the winner.
But betting on the horses is far more complicated. so I'm going to break this down in levels.
Level One- Use one of these bets if you are new to the Kentucky Derby and the first thing you did is walk into the gift shop to buy a souvenir mint julep cup.
Win // Place // Show - Only involves wagering on ONE horse


Betting on a horse to show will give you the highest odds of winning (but also the lowest payoff)
So if you just want to brag that you won, bet on the horse to simply "show".
Level Two- Use this if you have a little liquid courage running through your veins and you're feeling like a big shot! Again, this only involves wagering on one horse.








Level Three- You are braver than I am. There is just way too much commitment for me here.





Remember that Cottonelle giveaway I told you about on
Monday
? Well that would be an Exacta bet. They are betting that the
number 1
horse finishes first and the n
umber 2
horse finishes second. Now this is the south, so naturally there is etiquette for everything, even the proper way to recite your bet to the kind person at the window. But beware, just because it's the south, doesn't mean they will be kind if you
don't
follow etiquette properly. They will get angry, trust me I know from Keeneleand experience.....
Then finally, how do you pick which horse to bet on? Well what are you willing to win? Or if you are named Sarah Webb, what are you willing to lose?


I know that was a lot of info, but just pick and choose the stuff you need, when you are ready to bet! Or just bet on the mimosas and mint juleps and you'll be a big winner every single time.... High payout, high reward!
and who won the Jerry Jones ad space!
Oh, and feel free to share your winnings with the girl that taught you all this stuff.... #JustASuggestionForTheSuggestionBox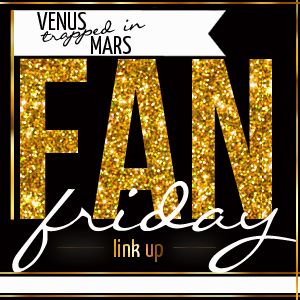 Write a post about anything listed here
Grab a button. (It's glittery, would you have expected anything less?)
Link up EVERY FRIDAY FOR THE REST OF YOUR LIFE
Follow me so we can be friends
Meet new friends who also like sports and being a fan
Hop, hop, hop.... hop around