Next Friday, May 30th is a big big big day for me. May 30th will mark ONE YEAR of Fan Friday linkups. This is personally a bigger deal than my year of blogging anniversary back in February. Why? Well, I tend to get ideas and get amped about them for a week, maybe two... a month if I'm lucky. Then I inevitably let them fizzle out. Not Fan Friday. Here we are at one year of weekly sports posts!
So I thought I would make next week's post a Q&A post. One of my absolute favorite bloggers,
Nadine
did this a
few weeks ago
and I loved not only the answers, but the questions as well. And for the record, if you aren't reading
Back East Blonde
yet, you're nuts.
Like her, I've never done one of these posts before -- unless you count the
Super Bowl
posts where I answered your football questions-- but this will be different.
Ask any question you want and I will answer! It can be anonymous or you can include your name and blog link and I'll link to you. Any question on any topic... you can ask sports related questions, or Qs about my life, or blogging questions, or my dogs, or building your career, or graphic design..... ANYTHING!
To ask your question, just fill out this form here!
To ask your question, just fill out this form here!
Not going to lie, offering this makes me a little nervous that no one will ask a question and I will end up making up questions and pretending that people actually asked me them....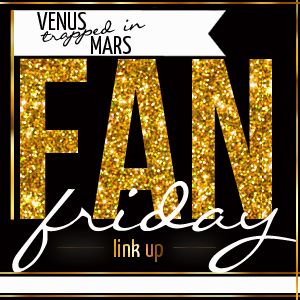 Write a post about anything listed here
Grab a button. (It's glittery, would you have expected anything less?)
Link up EVERY FRIDAY FOR THE REST OF YOUR LIFE
Follow me so we can be friends
Meet new friends who also like sports and being a fan
Hop, hop, hop.... hop around