We've got a slow week in the sports world, two teams have already moved on to the next round of the NBA playoffs, baseball is baseball (162 games people, Rangers are right around the 40 game mark -- not the makings of edge-of-your-seat excitement), the NFL draft has just finished up... There is just a bit of a lull.
So what do I do when there is a lull? Talk about
Tequila
! I will seriously love you guys forever if you would click
here
before we start so you can get some background info! And who knows, there may even be something in it for you down below, just for doing so!


History can be defined two different ways in my opinion.
One way to view history is through factual data and timelines and General MacArthur and his merry men and textbooks that cost $149 and only sold back for $1.42 (I'll just keep the dang book if you are going to just give me $1.42 back, sir).
But me? The Public Relations major who was sure to pick Dr. Anderson's 12:40MWF European History lecture because he posted all of the power points online and you never had to go to class to ace the exam--- well I like to think of history in terms of memories of playing catch with my dad on the fresh cut grass out in the back yard. Or old black and white pictures of great great grandparents I never got to meet. Or through home movies and the shoebox sitting in the back of my closet full of birthday cards, handwritten notes once taped to Christmas presents and concert ticket stubs from 1998.
History is a personal journey of where you came from to where you are today, not knowing the exact dates that Pangea began to break apart.
Jose Cuervo Tradicional®
is more than just tequila, it's a 100% agave tequila with a rich history.
Jose Cuervo
, a company whose
family
+ brand
history dates back to 1795, has a really cool new app called
History in a Bottle
, which allows you to explore the journey and heritage of the Cuervo family--- in the coolest way possible. You just hover your phone over a bottle of Jose Cuervo
Tradicional Silver
and it starts an augmented reality history lesson. For example, did you know the Cuervo family invented the Margarita and inspired Beach Volleyball?! Now that is my kind of history lesson!
Since
Jose Cuervo
shares my sentiment of history (and my love for family, margs and beach volleyball) today I'm brining you my Mom's Margarita recipe. I realize it isn't ground breaking and the main ingredient isn't children's tears that have harvested for 118 years off the coast of Bali. It is just a simple recipe, with great ingredients that she has been making forever! And it is delish!
Momma's Skinny Marg
1.5oz
Jose Cuervo Tradicional® 100% blue agave tequila
0.5oz Grand Marnier
4.5oz Jose Cuervo Light Margarita Mix
Jose Cuervo Margarita Salt + Lime for Salt Rim
Moisten the rim of your cocktail glass with lime juice and coat with salt. Add ice to cocktail glass. Add the all ingredients to your shaker and fill with ice. Shake, and strain into the cocktail glass.
////Giveaway Time////
I'm giving away your choice of either ESPN sized ad space --or-- a
$25 Shop Credit
(yup, even though I'm not currently taking new clients, this will be an exception!!)
All you have to do is...
1. Click
here
2. Watch this video (it is only 1 minute long) and tell me something you liked or a fact you learned!
3. Earn one extra entry if you tweet the following...
(just let me know in your comment that you tweeted)
"
Margs + Beach Volleyball?! What could be better than the history of Jose Cuervo? See for yourself http://r.linqia.cc/01f7e92 #sp
"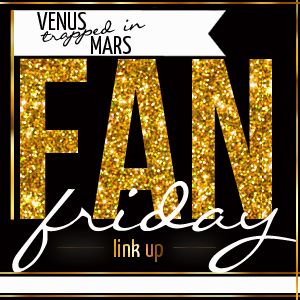 Write a post about anything listed here
Grab a button. (It's glittery, would you have expected anything less?)
Link up EVERY FRIDAY FOR THE REST OF YOUR LIFE
Follow me so we can be friends
Meet new friends who also like sports and being a fan
Hop, hop, hop.... hop around
This post is sponsored by Jose Cuervo but all opinions are my own.