I used to do a post inspired by my favorite radio show, Wake Up With Taylor, called the 5 Things You Need to Know Before You Go. Today, I'm bringing it back. The intention behind this post is to give you some "water-cooler" ammunition!
What does water-cooler talk mean? Well, when a bunch of guys grab a drink from the water cooler Monday morning, it is assumed they are all talkin' sports from the weekend before. So there ya go, I guess this post will really teach you 6 things.


1. The NFL may push the extra point kick attempt back to the 25-yard line. Which would make it a 43-yard attempt. Keep in mind, currently the ball is placed on the 2 yard line, making it just a 20-yard chip shot for the kicker. This would mean that many teams will end up going for 2 far more often. What do you think about all this?
2. It is almost March Madness time! Regular season play finishes up this weekend, and conference tournament play will commence next week. All conference tournament play will be complete by Selection Sunday, March 16th. Selection Sunday is also known as the day Sarah pees herself in hopes of the VOLS making the Big Dance. More on March Madness next Friday!
3. LeBron No-Sleeves.
Ok, so I don't hate LeBron... I mean his headband and I are
BFFS
, I totally respect his abilities. But last night Miami suffered their worst loss of the season and LeBron's performance was poopy, making only 6 of his 18 shot attempts. LeBron blamed the sleeved jerseys the Heat were forced to wear.
"I'm not making excuses, but I'm not a big fan of the jerseys. Every time I shoot it feels like it's just pulling right up underneath my arm. I already don't have much room for error on my jump shot. It's definitely not a good thing." -- L to the eBron.
Just for the record, as you can see above, both teams were wearing these new sleeved jerseys. Maybe San Antonio's tugged a little less, or maybe San Antonio's players have
way
more room for error in their jump shot?!? Calm down, L man.
4. One more reason to love Jim Harbaugh.
5. Holy crap.
Linking up with
Whitney
Heard this one on the radio the other day for the first time since 2002, now this is a jam.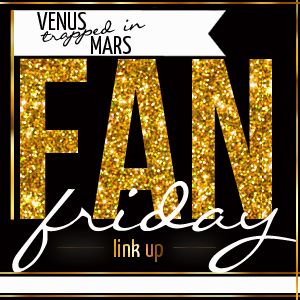 Write a post about anything listed here
Grab a button. (It's glittery, would you have expected anything less?)
Link up EVERY FRIDAY FOR THE REST OF YOUR LIFE
Follow me so we can be friends
Meet new friends who also like sports and being a fan
Hop, hop, hop.... hop around