In case you didn't know from following me on the
Instagram
machine, I'm in
Turks and Caicos
Gonzales, Louisiana.
I'll keep today's post short and sweet because I'm supposed to be cleaning boats right now! But before I get to the manual labor du jour I wanted to announce a little March Madness fun that will be happening Monday with me and Jessa from
Life of a Sports Wife!
Full details to come on Monday, because well, Selection Sunday hasn't happened yet. Be sure to tune in Sunday to CBS at 6pm EST! But today I've left you in very capable hands with Tori from
A Little Leigh Way
. She's bringing you an awesome MLB Opening Day (eeek it is so close!!) Drinking Game. I will for sure be playing, but raising my glass to the Texas Rangers (sorry Tori!!!). Take it away girlfriend!
------
Hi VTIM friends! I'm Tori & I blog at
A Little Leigh Way
. Sarah was one of the first bloggers I discovered when I began blogging last year, and I'm so excited to be hanging out on her page today! We share a love of baseball, and I am so excited for opening day at the end of the month.
So of course, I've already been planning some baseball themed cocktails & snacks (aka have spent all of my lunch hour on
pinterest
) which will clearly require an opening day drinking game. This can be used all season & with your springtime drink of choice!
No matter who you're rooting for (and I hope its a New York team) grab a drink & enjoy the season! I'll be
tweeting
and
instragraming
all season & am always looking for some baseball themed nails, drinks & outfits! So stop by and say hi!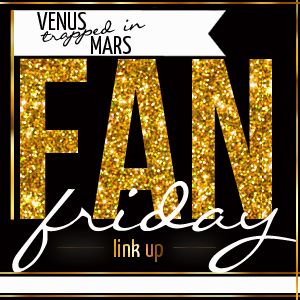 Write a post about anything listed here
Grab a button. (It's glittery, would you have expected anything less?)
Link up EVERY FRIDAY FOR THE REST OF YOUR LIFE
Follow me so we can be friends
Meet new friends who also like sports and being a fan
Hop, hop, hop.... hop around