1. Your team pride on a DIY project
Cool you have Pinterest. So do I. Stop cutting up your uncles XXXXXL tshirts and turning them into a dress tied with the ribbon from your Christmas Wreath.
2. Your team pride on your braces and/or mouth guard.
Don't show me your nasty retainer because it is green and you love showing off your pride for Michigan State. This is the grossest idea in the history of the world. I don't care if you're a kid or an adult. Keep it in your mouth. You can show pride for your school elsewhere.
3. Your team pride on your nails.
One plain single color, ok. I can deal. I can even handle getting wild and crazy with using a separate solid color as an accent nail. After that, #icant.
4. Your team pride displayed as a stick figure family on your car
Who started this? I need to rub their nose in what they've done. WHAT IS THIS? WHAT IS THIS? NO! NO!
5. Your team pride vomited all over your vehicle
Want to show your team's pride on your car? Grab a sticker (but please God not the sticker above). I also recommend car flags, they can be quite festive when used sparingly. But this? No.
6. Your team pride on your (inappropriate) shoes
This makes my heart hurt.
7. Your team pride double, triple and quadruple lettered
Pick one logoed item. Just one. I know it can be so hard *cough* Kentucky fans *cough* but if you have your team's logo on your shirt, maybe you don't need it on your shoes, socks, shorts, breakaway pants covering up the shorts, sweatshirt, jacket, hat, sweatband, wristband, headband.... etc.
8. Your team pride in pink, which is clearly not a shade of orange or red
Personally guilty here. I'm working on it. Orange can be so hard to find and I'm colorblind. By colorblind, I mean I'm not colorblind. Yeah, this dress is clearly pink. I suck.
9. Your team pride on your butt
Why must you moon people with your school pride? Maybe don't.
10. Your team pride on another pattern- i.e. chevron, glitter (gasp, yes I said that), burlap, tulle
Someone explain why we need to girly up something as simple and powerful as a team's logo? Can't we just all agree to support the team, as is? What if someone took your blog logo, which I'm sure you put a lot of time and effort into creating, and threw a bunch of glitter, chevron, burlap and tulle all around it because they thought it just wasn't pretty enough on its own? How would you feel? Sad. Nothing screams DON'T EFF WITH US, WE ARE UNSTOPPABLE like polka dots and burlap.
11. Your team pride on overalls
Someone please make this stop. I have been seeing these wretched overalls on PRETTY, FASHIONABLE sorority girls since the first day I stepped foot into Neyland Stadium as a student, and it hasn't stopped 8 years later. You should know better.
12. Your team pride bottled in a scent
Not a joke. I wonder what LSU football smells like? Les Miles' armpit sweat? Yeah, I'll pass thanks.
13. Your team pride whittled with a crochet needle
You can crochet, what a skill. I bet your husband is thrilled to put on his new football beanie. Thrilled. Does this come in baseball?
One day I swear I'll do a post of things I love and recommend to wear/use/tailgate with on game day. Until then, I think I'll just keep being a grouch. What did I miss? What public displays of collegiate affection do you want to just stop?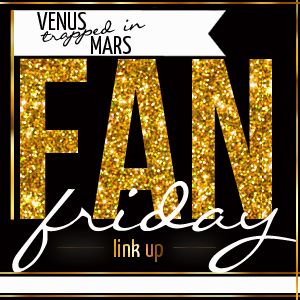 Write a post about anything listed here
Grab a button. (It's glittery, would you have expected anything less?)
Link up EVERY FRIDAY FOR THE REST OF YOUR LIFE
Follow me so we can be friends
Meet new friends who also like sports and being a fan
Hop, hop, hop.... hop around.