Dear UT Vols (attn. Ticket Office), August 2, 2013
My name is Sarah Webb and I am a former student of yours. Do you remember me? I am the one that made substantial contributions to local bar owners at night, while furthering my education by day. I was really a patriot for the town of Knoxville.
I spent four four and a half years with you. I traveled six and a half hours from out-of-state and became a Knoxvillian in August 04. I loved Knoxville so much that upon graduation, I stayed and got a big girl job. In 2010, said big girl job shipped me off to Lexington, Kentucky. I cried myself to sleep each night as Kentucky fans would throw eggs at my window and call my dog names like Poop Neyland and General Buttface.
After a year and a half of enduring UK fan riots outside my apartment, my boss finally agreed to move me back to Knoxville. That first day I stepped back on K-town soil, I could feel the victory under my feet, I could hear the joyous cheers for good ole' Rocky Top, I could smell the fajitas from Soccer Taco, dancing past my nostrils. I cried, I was finally home.
About a year ago, I decided to leave Knox-Vegas in exchange for the big city life in Dallas, Texas. I wanted an NFL team to root for, I wanted to attend MLB games, I wanted giant foam fingers to wear at NBA games. Knoxville just couldn't give me that. Don't you think I stopped rooting for my beloved Vols for one second though. Oh no sir.
Everyone here wears this odd shade of burnt orange and call themselves the real UT. But not me. I travel around town with a power T the size of my entire back windshield, that sticker is dangerous and inconvenient but I do love my Vols.
Well, you are probably wondering what I want with this letter. I'm sure you get confused when you open a letter that doesn't have a check enclosed for tuition, or season ticket money or a kind alumni donation. Well, I am a struggling student and can't afford tickets. I am here to beg for free tickets.
I have booked a non-refundable plane ticket (cost $400) from Dallas to Knoxville and am scheduled to arrive at 7:30pm Friday, October 4th. It appears the Crowne Plaza is aware there is a small ball game that weekend between the Georgia Bulldogs and the Tennessee Volunteers and have increased their prices to $300/night!!!!!!!!! I now have no monies left for tickets.
You see, I write this blog called Venus Trapped in Mars and on Fridays I talk about sports. My intention is to help my girlfriends better understand the wide world of men's athletics by putting it into girly terms and making it quite easy to understand. I would be honored to blog about the matchup between the Volunteers and those other guys in exchange for free tickets to the game. Not only will I blog, but I will
tweet
,
facebook
,
instagram
,
pinterest
,
linked in
and without a doubt
foursquare
for weeks leading up, during and well after the event is finished.
When you combine my followers on all channels I have a reach 5,583 potential new Vol fans! Let's pretend each of those 5,583 births an average of 2.5 children and they all send their kids to Tennessee after reading my post... that is $558,280,000 in new tuition money that I just got for you. WHOA. And all you have to give me is two measly tickets to sit anywhere in the stadium. I'd say that is a steal of a deal. Don't you think?
If you don't mind, I'm going to ask my bloggy friends to tweet at you as often as humanly possible
until you find some spare tickets, lying around. Perhaps Dooley's family's old tickets? They shouldn't need them anymore? Or maybe someone has a birthday party out-of-state that day and can't go? My dear friend Cedric Houston also told me to tell you that I could have his tickets for that day if they are still available.
Thank you in advance for your consideration and prompt response,
Sarah Webb
Vol for Life Without the Option for Parole
Blog friends: If you wanted to copy and paste something like this... "Dear @UTCoachJones, please read this letter and send my friend, your biggest fan @iamsarahwebb, to the UT vs Ga game http://www.venustrappedinmars.com/2013/08/dear-tennessee-vols.html"
***Note: To my Kentucky and Georgia friends, I still love you all the other 363 days of the year when we aren't playing each other***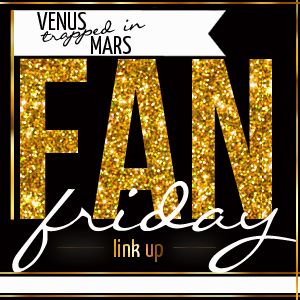 Write a post about anything listed here
Grab a button. (It's glittery, would you have expected anything less?)
Link up EVERY FRIDAY FOR THE REST OF YOUR LIFE
Follow me so we can be friends
Meet new friends who also like sports and being a fan
Hop, hop, hop.... hop around.

You have to #backthatazzup w

ith

Whitney
My song this week (above) was a no-brainer and it is the greatest song in all the land.
I'm also linking up this week with
Erin
,
Erin
and
Tiffany
since they were hosting a football linkup this week! DUH, I'm in!