1. The Red Hat Referee.
I have been saying for the past ten years that this is my dream job. This guy's only job is to one, wear a red hat, and two walk on and off the field as instructed. He (soon to be she when I get this job) is the TV time out referee. Standing on the field watching my vols play football, so close to the action I can literally touch it. Then every few minutes I would move forward, 90 seconds later, take a step backward. And repeat for three hours. Yup, dream job.
2. Dallas Cowboy's Cheerleader
Ever been a cheerleader? Nope. I can kick really really high though. One night in college at my favorite fraternity house I showed everyone how high I could kick... then my bottom leg slipped and I went flying backward. But that is neither here nor there. Would I have to lose
maybe
2-3 pounds to get in that uniform. Perhaps. But I would be willing to get new boobs, new hair, new nose, new laugh... anything
Kelli
would want me to do! Bring it.
3. Sideline Reporter.
I'm sure you knew this was going to be on the list. But really people? I love Erin Andrews... but
Pam Oliver
has the weirdest hair I've ever seen in my entire life and don't even get me started on
Holly Rowe
unless you want to be here for the next several years. Let's be real here, a sideline reporter's only job is to stand there and look pretty. Occasionally they give us information about an injured player, but that information was just relayed to them from someone else. They really have got it made. Give me this job, now!
4. Lee Corso
I would be really really really excellent at traveling all over the country and hyping up home team fans who are already totally hyped up. I'll put on masks, I'll even put on a gator head if I have to. I'd be really good at voice over on a video game too. Just don't make me actually play the video game because then I'd be terrible. I love costumes. Bring it on Mr. Corso, I'm ready for my closeup.
And this picture leads me to my next job....
5. Mascot
I'm not talking about the guy who gets in a stinky sweaty suit in 98 degree heat, hopping all over the stadium and never catching a single minute of the game because he is busy trying to get the wave started the entire time. No. I don't want that job, like, at all. I want to BE the animal. The horse, the bear, the ram, the goat, the bird, the boar, the steer, the buffalo, the tiger or my personal preference, the dog. Lay on the field the whole time, when the team gets a touchdown we do a quick lap and everyone cheers for me, then I get to lay back down again. Plus I'd get more jumbo-tron appearances than the chick with her boobs painted black and gold in the front row! Woof.
Go vols.
I miss Hank :( Linking up with
Whitney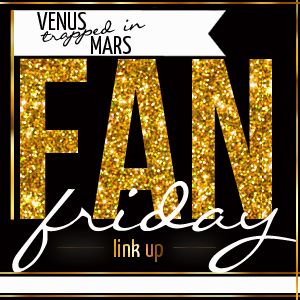 Write a post about anything listed here
Grab a button. (It's glittery, would you have expected anything less?)
Link up EVERY FRIDAY FOR THE REST OF YOUR LIFE
Follow me so we can be friends
Meet new friends who also like sports and being a fan
Hop, hop, hop.... hop around.

You have to #backthatazzup w

ith

Whitney