I don't know about you, but I'm really starting to feel the football deprivation sinking deep, deep down. My heart is lonely and eager for Fantasy Football season to barge through the front door, take me in its arms with a strong and powerful embrace and kiss me hard, right on the lips. Or, you know, something like that......
I know you might not care much for watching any sport other than football, so I'm here today to make some recommendations that might fill the void football season has left in our hearts and on our televisions sets.
Are these options as good as football? Well no, nothing is as good as good as football, but football left us right when we needed him most, didn't he?!? We can't keep wallowing in self pity, ladies. It has been 4 months and it's time to pull yourself together, put on some red lipstick and move on and find something else.
1. Golf
Not sure of the rules? I got you boo. Read here.
Or, check out my full feed of golf posts here!
There are some big perks to watching golf on television. First, they only show you the good stuff. There are so many players on all 18 holes at any give moment, that they are forced to only show the things you need to see. It is like watching a football game where every play is a touchdown pass.
Want to test the golf waters? Start watching the Memorial Tournament on Sunday around 3pm EST on CBS. You'll just be watching the last 4 or 5 holes, which are the most exciting, and the leaderboard can change constantly.
OR... you can at least just tune in to see if Tiger playing us all.
2. Tennis
For a very confusing tutorial on tennis that won't help at all, go here.
For a full feed of tennis posts, go here.
Tennis is one of those sports where watching the girls play is just as good, if not better, than watching the boys play. Our girl Serena is competing on the clay courts in the French Open FINALS tomorrow morning at 9am EST, against Czech Lucie Safarova. The French Open is a Grand Slam tournament, aka one of the 4 most important tournaments of the year. Serena is fun to watch, I suggest you set your alarm for this one.
If you want to see one of the best tennis matchups possible, you better tune your television to NBC right now, because world number 1 Djokovic is battling world number 3 Murray in the semifinals of the French Open.
3. The Belmont Stakes - Where History Could be Made
For a guide to horse racing, go here.
To see my full feed on horse racing, check this out!
It's a long shot, but history could be made this weekend! The Triple Crown, horse racing's most prestigious title, is when a horse wins the Kentucky Derby, the Preakness, and the Belmont Stakes. Although many recently have come close, no horse has won the Triple Crown since 1978.
American Pharoah won both the Derby and the Preakness this year. Can he leg out the competition at the Belmont Stakes and grab the first Triple Crown in 37 years? Tune into NBC around 6:45 EST to find out!
---
If you think this list sucks, I guess you'll just have to find something or someone else to knock your door down and kiss you on the lips for the next 91 days. Byeeeeeeeeee!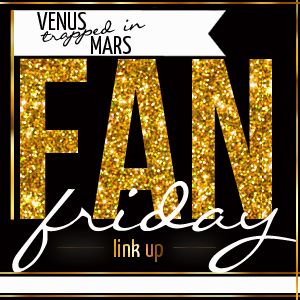 Write a post about anything listed here
Grab a button. (It's glittery, would you have expected anything less?)
Link up EVERY FRIDAY FOR THE REST OF YOUR LIFE
Follow me so we can be friends
Meet new friends who also like sports and being a fan
Hop, hop, hop.... hop around.