The NBA finals this year are making it so difficult to decide which side to root for. Even though I have a bet going with CB that Golden State is going to win, I, for some unexplained reason, find myself pulling for the Cavs.
When the finals started, I had no love for Cleveland mostly because of watching their very physical, very vicious round one series against the Celtics. As the finals progress though, I find myself liking them more and more. I'm on an emotional fan bandwagon rollercoaster over here. I thought I would make a plus and minus system to decide if Golden State is still my go to in this series. Let's get started.
+1 Point: Matthew Dellavedova
Image via
When Kyrie Irving went down with a season ending knee injury in game one (wow, no one saw that coming) Cleveland found an unlikely hero in Matthew Dellavedova. The Australian is totally adorable, because that matters, and gives new meaning to the word "hustle." This time I'm not talking about the girl power hustle, but the actual movement of arms and legs in a very quick motion.
The kid originally went undrafted out of college, and after game 3, had the best selling jersey in the NBA. How can you not give a +1 to the highly unlikely underdog turned hero???
+1 Point: The Mid-Court Bounce Pass via Golden State in Overtime of Game 2
image via
If you weren't watching last Sunday night, let me paint the picture for you.
Down by two with the ball in your best player's hands
2.2 seconds left in overtime
Your best player bounce passes the ball into traffic at HALF COURT
No. Just no. #SMH. "I can't believe a bounce pass at half court with 2 seconds to go in the game didn't work out" - Said absolutely no one ever.
-1 Point: LeBron Being LeBron
Let me preface what I'm about to say with this...
LeBron ran into a camera and the world ended. I was blow drying my hair, and CB calls to me that LeBron is covered in blood. I then look up to see LeBron "covered in blood"....
— HuffPost Sports (@HuffPostSports) June 12, 2015
His mommy will kiss it and make it all better...
LeBron gets hit in the head and I just don't care. Stick a bandaid on there and suck it up, you're a grown ass man. -1 Point.
+1 Point: LeBron Being LeBron
I guess he is decent at basketball. If you're into that sort of thing.
-1 Point: LeBron's Junk
LeBron's junk flash.. did he or didn't he? I'm giving this a minus one because he clearly tried to show us all his junk in the front, and that is worth a minus one in my book. Yikes.
-1 Point: LeBron's Apple Watch
LeBron gave every one of his teammates an Apple Watch and a Samsung Galaxy Edge phone before the start of the series. I have lots of issues with this.
Issue #1 - Your teammates are rich, they can buy their own gadgets
Issue #2- His teammates probably opened the present, saw the apple watch and proceeded to take off their $129,000 Rolex to try on the $590 Apple Watch. Grandma's hand-knitted Christmas sweater that you put on to make her happy and immediately take off when she leaves called, it wants its Apple Watch back.
*side note, I did indeed Google, "Most popular watches among athletes and rappers" and wound up stumbling on this Instagram account, making this post a successful use of my time.
Issue #3- How you gonna pair a Apple Watch with a Samsung??? WTF?
-----
So if I tally up the +1's and -1's, that leaves me right back where I started.
Go Golden State. Steph Curry with the Shot! On to game 5 in Cali!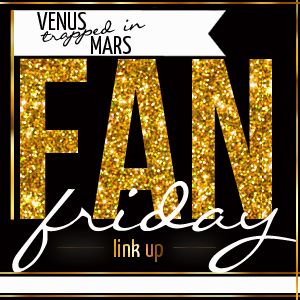 Write a post about anything listed here
Grab a button. (It's glittery, would you have expected anything less?)
Link up EVERY FRIDAY FOR THE REST OF YOUR LIFE
Follow me so we can be friends
Meet new friends who also like sports and being a fan
Hop, hop, hop.... hop around.