As you all know by now, I LOVE SPORTS. I know a lot about a lot of different sports but I also don't know a lot about a lot of sports. Take football for example, I never played football, because, you know, hormones and junk, so there are a lot of things I have no idea what they are talking about during a game, or even in the off season.
For example, when an announcer talks about a play action pass or when a referee calls a neutral zone infraction.... whateverrrrr you say guys. Can someone pass the cheese dip and just call me if Brady gets sacked.
I'm also totally unable to spot a line call on my own. CB will scream, "holding!", and almost immediately I see a yellow flag fly up in the air from the referee. I'll just look at him perplexed, how do you see that every time??
I'm never able to recognize a holding call. Quite frankly, it boggles my mind that guys can focus on the QB, and the RB, and the WR who is OMGwideOPEN downfield..... and then also see that #78 was holding on to #67 who was sandwiched in the middle of 4 other 400 pound dudes.
So I'm certainly no expert, and I will not be signing up to referee the NFL today or tomorrow... not even next week. I'm always learning new things about football. Take for example all of the contract negotiation talks you may have heard this past week surrounding the NFL.
Let's talk about what a Franchise Tag is.
As you may have heard last week, my Cowboys placed a "Franchise Tag" on Dez Bryant. There were talks about Dez getting a franchise tag placed on him, and how that would make him very unhappy.
I asked CB one night, "Well I just don't understand how a Franchise Tag would make someone unhappy? He doesn't want to spend his career with the Cowboys?"
-------- Skiiiiiiiiiiiiiirt. Record stops.
You see, I thought a franchise tag meant a contract is worked out where the player will spend his entire career with that organization. You often hear "franchise quarterback" right? That means the QB has and will spend his whole career with that organization. Well I put 2 + 2 together and assumed franchise tagging on a player meant the same thing....
I was wrong. Way wrong.
Teams are only granted ONE franchise tag that they may use per year. It allows a team to keep a player who has finished his contract, and is set to become an unrestricted free agent (i.e. DEZ), for one additional year. In exchange, the player is granted a guaranteed one year contract with a salary similar to that of the top 5 in the NFL in that position. (i.e. A crap ton of money, $13 million to be exact)
A franchise tag allows a team to protect their most valuable asset. It happens when a team, and that particular player, are unable to negotiate a long term contract that both sides can agree on.
(i.e. Diva Dez and Diva Jerry Jones can't agree on who gets the penthouse suite at the W on road games)
Only ONE year of guaranteed money is coming their way. What if Dez, god forbid, has a career ending injury this season? He is screwed out of a multi-million dollar deal, and guaranteed money. Plus the fact that the player feels like he is not worthy, in the team's eyes, of a long term deal.
First and foremost, they obviously don't want to piss off their best players, their biggest assets. But another reason a team doesn't like to franchise tag, is because a normal deal allows more room for salary cap flexibility. A franchise tag prevents a team from spreading out a player's salary over a number of years. It puts a big ole dent in the salary cap, which is not good for a team like the Cowboys.
Dez and Jerry Jones actually still have until July to work out a long-term deal. After that though, if no deal can be made, both parties are stuck with this one year, $13 million contract. Man, I really feel terrible for Dez... only getting $13 million for one year's worth of work. Poor guy. My heart really feels for you, bro. Here's hoping things turn around for you by July buddy! #prayers.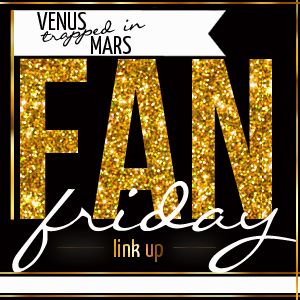 Write a post about anything listed here
Grab a button. (It's glittery, would you have expected anything less?)
Link up EVERY FRIDAY FOR THE REST OF YOUR LIFE
Follow me so we can be friends
Meet new friends who also like sports and being a fan
Hop, hop, hop.... hop around.