Everything in the sports world this week made me emotional. True, I would get emotional over a pizza buffet, but still.... these are some great stories you need to hear from this week!
The 5 Things You Need To Know Before You Go: All of the Feels Edition
Let's start with THE best news of the week, month, year! We first met Leah back in September when the Cincinnati Bengals became my honorary favorite team in the NFL when they signed Devon Still to the practice squad so he could keep his health insurance and pay for his baby girl, Leah's, cancer treatments. Devon, just a week later, was brought back up to the 53 man roster, and proceeds from his jersey sales were donated to Pediatric Care Cancer Research. That story is still so beautiful to me.
But then....
What a dad. What an incredibly strong, inspiring little girl. Go take on the world now, Leah!
All of the feels.
I'm sure you all know Dean Smith who passed away last month at the age of 83. He was the former UNC coach, and one of the most legendary basketball coaches of all time. Yesterday it was made public that he had left something in his will to every single player that he had ever played at UNC.
He left every single former varsity basketball letterman player of his a $200 check with instructions to have dinner out, on him.
All of the feels.
I've got a player in the NCAA tourney I think you will LOVE. Meet Nigel Hayes, one of Wisconsin's best players and your new favorite person in the tournament. First, he got all excited that he would be occupying Kobe Bryant's locker during the sweet 16....
That moment when you find out you have @kobebryant's locker... pic.twitter.com/EQjARhaNDk
— Wisconsin Basketball (@BadgerMBB) March 25, 2015
Then he started a press conference with a little test of the stenographer's spelling capabilities....

And then, what you'll totally die of cuteness over....
He calls the stenographer beautiful, not realizing anyone can hear him, and then gets ALL embarrassed.
Awwwwwww, Nigel! 😘 http://t.co/x2XpGKBOjs #MarchMadness pic.twitter.com/JEVgqa2z2l
— YouTube (@YouTube) March 26, 2015
Holy adorable. I just cannot stand it. You just gained a fan, Wisconsin... and by Wisconsin I mean Nigel!
All of the feels!!
Our girl, Mo'Ne Davis will have a Disney movie made about her, but that isn't what I want to talk about today. This douchenozzle (sorry, no other word for him) college baseball player sent out the most disgusting tweet about Mo'Ne and her Disney movie. I'm not posting the tweet, but it was foul and the school he played for immediately dismissed him from the team.
What was Mo'Ne's response?
First, she makes an appeal to the school to reinstate him and says this on SportsCenter....
"Everyone makes mistakes and everyone deserves a second chance. I know right now he's really hurt and I know how hard he worked to get where he is. I mean, I was pretty hurt on my part but I know he's hurting even more."
WHOA.
I'm not adult enough to forgive the jerk yesterday who didn't wait in line like the rest of us, and cut me off to jump the line on the exit ramp... yet she can be this mature, compassionate and understanding about this douchenozzle??? Get it girl, I look up to you.
All of the feels.
Images via: Ben Platt / MLB.com:
Will Ferrell played every position on the field, and played for 10 different teams on Tuesday. I'm not kidding.
10 teams. 10 jerseys. #FerrellTakesTheField pic.twitter.com/URMm7ibirw
— MLB (@MLB) March 12, 2015
He started as the 5th batter for the A's, that's a pretty good spot to have, assuming you recall the baseball lineup according to Carrie Bradshaw! He was traded throughout the day to various teams, for various things..... yes, things.
OFFICIAL: #Angels center fielder, Will Ferrell, has been traded to the @Cubs for a washing machine. pic.twitter.com/td5n4MnaWW
— Angels (@Angels) March 12, 2015
OFFICIAL: #Dbacks acquire Will Ferrell from @Cubs in exchange for a Churro Dog + a D-bat Dog. #FerrellTakesTheField pic.twitter.com/FiKVCkz8iP
— Arizona Diamondbacks (@Dbacks) March 12, 2015
Traded, released, picked up off waivers... Will traveled from team to team by van and helicopter. He did this all in partnership with HBO and Funny Or Die, in an effort to raise money to support the fight against cancer. A lot of money. As in nearly a million raised.
All of the feels!!
Want more Ferrell antics from the day? Go here!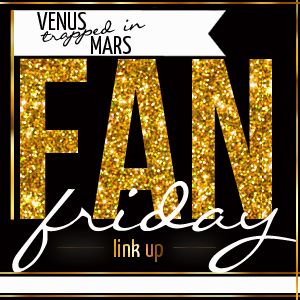 Write a post about anything listed here
Grab a button. (It's glittery, would you have expected anything less?)
Link up EVERY FRIDAY FOR THE REST OF YOUR LIFE
Follow me so we can be friends
Meet new friends who also like sports and being a fan
Hop, hop, hop.... hop around.