The United States Patent and Trademark Office cancelled six of the Redskins' trademarks because it considers the team's name disparaging to Native Americans.
Does this mean that the Redskins legally have to change their name? No.
Does this mean that the Redskins will eventually legally have to change their name? No.
So what does it mean?
They won't have to change the name legally, but they'll see a dramatic decrease in memorabilia sales if they've lost their ability to use the ® symbol. So counterfeit Redskins merchandise really can't be controlled going forward. Decreased moolah rollin in, now that could result in a name change for the Redskins.
For the record, I heard this breakdown on
Mike and Mike
. Get more info, from an actual lawyer,
here
. I'm not a lawyer, but I did stay at a Holiday Inn Express last night (am I still allowed to do that joke, or no?)
The World Cup is every 4 years. This is news to me. Now I feel like an a-hat for being so critical of the bandwagon fans via social media. My apologies, go #USA.
Download for Desktop
here
Now that's all the info I've got for you on that topic....
Dodger's pitcher, Clayton Kershaw pitched a no hitter on Wednesday night's game against the Rockies. Many are even saying this was the best pitching performance in this history of baseball.
Here's the kicker, it would have been a perfect game but his defense committed ONE error behind him.
Number of No Hitters pitched all time = 284
Number of Perfect Games pitched all time = 23
See how huge that would have been for our boy Clayton? Whomp Whomp.
There is an 11 year old competing in the LPGA's US Open this weekend. Eleven, I said. At age eleven I was struggling to keep my Tamagotchi pet alive and trying to track down all 10 of the Happy Meal Beanie Babies. I wonder how many cartwheels she's done on the back nine?
There are 68 more sleeps to deal with until College Football kicks off.
There are 71 more sleeps to deal with until THE U OF TENNESSEE VOLUNTEERS kick off.
#GBO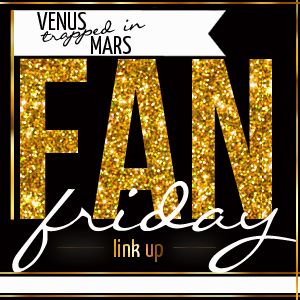 Write a post about anything listed here
Grab a button. (It's glittery, would you have expected anything less?)
Link up EVERY FRIDAY FOR THE REST OF YOUR LIFE
Follow me so we can be friends
Meet new friends who also like sports and being a fan
Hop, hop, hop.... hop around