I am an athlete. I am a competitor. I am a never-giver-upper. I am driven and focused. But when it comes to running, take everything I just said and throw it in the trash. Running is difficult, it always has been for me. I played travel basketball year-round, and even though I could play an entire game, without needing a sub, for some odd reason, I still couldn't run an 8 minute mile the next Monday in gym class. I've just never been a long distance runner. I've never enjoyed anything about just getting out and running. Yuck.
I've tried starting Couch25K more times than I care to admit, and I never got past day 3! But guess what day I'm on this time around? Day 9, beeeaaaaches! #getitgurl.
If I made it to day 9, so can you. Just make these changes in your approach!
1. Run Outside
I always used to think running outside would be the death of any running program. The heat, the hills... but really it made all the difference in the world. Beginner running is such a mind game, when you're outside, you have about a billion other things to look at // think about (like not getting hit by cars, crossing the street, storefronts if you live near a city center, sky scrapers, etc..) other than that 2:34 seconds until you can come to a walk again. So ditch the treadmill and hit the pavement.
2. Run with Dogs
Again back to that mind game. Running with your dogs gives you about a million other things to think about other than that 2:34 seconds until you can walk again. I.e. does my dog have a live pigeon in his mouth?
3. Forget what you used to do
Did you used to get out there and run at Olympic speeds? Well, guess what. You aren't at that level anymore, so don't try and start at that level. You'll quit.
4. Forget what others are doing
This girl was coming up behind me and I could feel myself trying to keep up with her. DUMB. I clearly am much closer to the couch side of things than the 5k side of things, so don't feel you need to compete with those around you.
5. Forget what you look like
The first day I was totally concerned with what others were thinking when they drove by me. Look at that slow loser, what a dumb workout tank top, she looks like she is gonna pass out, haha she suuuuucks *throws banana peel at my face*... then when I realized that no one was paying any attention to me, like zero, I was able to move on. Forget what others are thinking, just think about the dogs and the music and not getting hit by a car.
6. Beware of "Workout Playlists"
People are nuts if they think that Royals or Happy is going to keep me going. Don't get me wrong, I like both songs, but pop songs just don't cut it. Ditch the pop songs, which seem to make up the majority of every "workout playlist" and replace them with EDM and hip-hop. I use this playlist from Helene and it has made all the difference in the world.
7. Use an app
I use couch to 5k, it is proven, the plan clearly works. It is always important to have a game plan to keep you focused and on track.
8. Use a tracker
I use the fitbit and it has seriously been the coolest, most motivational thing ever. Sitting at a desk for work all day makes it tough to hit that 10,000 step mark. The fitbit keeps me walking with the pups a little bit longer, even after the c25k program is finished!
9. Get Social
This is hands down the most important one. Some days, the only thing that keeps me going is knowing that when the day's run finishes, I'll get to post to twitter and brag about myself! I also created a hashtag, #vtimc25k, so I can go back and see all my hard work!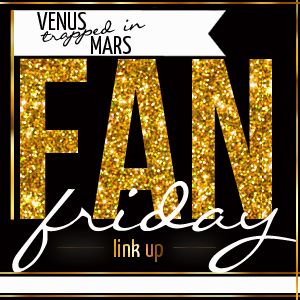 Write a post about anything listed here
Grab a button. (It's glittery, would you have expected anything less?)
Link up EVERY FRIDAY FOR THE REST OF YOUR LIFE
Follow me so we can be friends
Meet new friends who also like sports and being a fan
Hop, hop, hop.... hop around