There it is. In all its glory.
I stumbled upon this on Pinterest while searching the similar pins listed below my Fantasy Football Team Names post (yes I have another one in the works for 2014). There was no link to an original website, it was simply uploaded by the user. Now everyone is entitled to their own opinion of fantasy football, I understand that. But this list just downright hurts my heart.
Lets talk about it...
1. I Go Shopping All Day Sunday While My Husband Watches the Games
Ok, but when happens when the mall closes at 6pm and SNF doesn't even begin until 7pm? GASP! The horror. THE HORRORRRRRRR. He will force you to watch. I'm sure there isn't a single other television in the entire hose. No computer. No iPad. No iPhone live streaming netflix. No mall = forced to watch all the football.
2. The House Looks Better When My Husband Doesn't Have Time To Fix It
Ungrateful much? I would adore a man that wanted to fix things for me. I'll have you know, the other day, I simply tried to change a single lightbulb in my closet. I first had to go out and buy a ladder. Then I climbed up, unscrewed the base of the fixture, and the entire thing some how came crashing down, wires hanging everywhere, stuffing popping out of the ceiling. I bet your husband would be delighted to come over, fix my closet light fixture, and spend the rest of the afternoon drinking beers, eating cheese dip and watching the cowboys beat the Deadskins with me.
3. He Thinks I'm Watching the Game, But Really I'm Watching The Tight Ends
He doesn't think you're watching the game. He thinks you're watching the tight ends.
4. The Only Scoring My Husband Thinks About is How Many Points Marshall Faulk Had
Marshall Faulk hasn't played in the NFL for nearly 10 years. And even in his last season, he wasn't the premier back for the team. I don't know who your husband is, but if he has drafted Marshall Faulk anytime in the past decade, I don't want him working on the electrical in my apartment.
5. When He is Done, There are no Sprained Ankles
....and you lost me.
6. My Husband Watches the Players, Not the Cheerleaders
He is still watching the cheerleaders. Men are excellent at multi-tasking when they need to be.
7. I Get Out of Spending Sundays with My Mother-In-Law
If I had to guess, the feeling here is mutual.
8. There is No Need to Rush Thanksgiving Dinner Because We Can't Eat Until The Games Are Over
Games aren't over on Thanksgiving until 11:30pm/Midnight if you're on the east coast. You're waiting that long to eat? That is just silly, make a plate and grab a seat on the couch. Watch the tight ends.
9. I Know on Sundays He is Not Sneaking Out to Play Golf
Ohhh, now this explains everything. I bet he is hitting the links with the very available, very retired Marshall Faulk. But they are called strokes in golf, not points. Just FYI.
10. If My Husband Wins, I Take His Prize Money
Kewl.
That was a little harsh on my part. I'm sorry. I'll trade you Marshall Faulk in exchange for your forgiveness? We got a deal?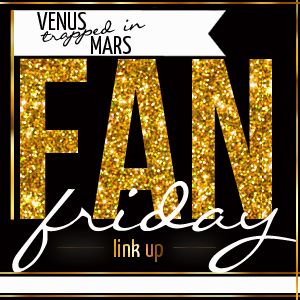 Write a post about anything listed here
Grab a button. (It's glittery, would you have expected anything less?)
Link up EVERY FRIDAY FOR THE REST OF YOUR LIFE
Follow me so we can be friends
Meet new friends who also like sports and being a fan
Hop, hop, hop.... hop around