Being a girl that loves sports doesn't mean...
(Warning, these GIFs don't really have anything to do with the post, they just made me laugh)
I will only watch sports
I only have sports on my television when there are games I want to see. So Tennessee football on Saturdays, MNF, SNF, TNF, Vols basketball and the occasional Mavs or Rangers games. That sounds like a lot but really, I watch way more Bravo than I watch sporting events.
I'm not Girly
I love all the same things you love. I love fashion. I love clothes. I love shoes. I love bracelets. I love interior design. I love reading In-Style and Cosmo. I love Pinteresting for hours. I love glitter I love the same fashion blogs you like.
We won't get along
I have way more friends who don't like sports than do like sports. We will still get along if you don't like sports. Neither
Helene
nor
Magen
would consider themselves sports fans, yet we get along swimmingly!
We have to have ESPN on
I'm not a dude. I don't need to watch SportsCenter on
repeat
. I can see it once, or not at all, and be good! I listen to ESPN radio in the mornings, occasionally. I usually listen to cosmo radio (may it RIP), the same things you listen to!
I've got a big lesbian crush on you
I like boys. Don't flatter yourself. What's funny is that my lesbian friends don't even like sports! My half-sister is gay, she likes to bowl and that's about it. I forgot more about sports than she knows. So don't assume anything about anyone. Girls can like sports and like boys too. Or girls! Who cares, the main thing is that we don't have a crush on you.
What do you think is a misconception about women who love sports?
Linking up with
Whitney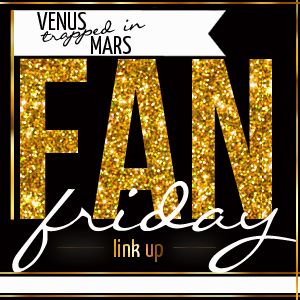 Write a post about anything listed here
Grab a button. (It's glittery, would you have expected anything less?)
Link up EVERY FRIDAY FOR THE REST OF YOUR LIFE
Follow me so we can be friends
Meet new friends who also like sports and being a fan
Hop, hop, hop.... hop around