The Budweiser campaign, "It's only weird if it doesn't work" is freaking brilliant. I started college as an advertising major, then switched to PR because, for some reason, all of my advertising classes wanted me to do all of these elaborate drawings, and I can hardly manage stick figures.
So when I see certain advertising campaigns, I gush with jealousy wishing I had been part of the creative team that came up with that. Some of my favorite campaigns are the AT&T kid commercials (What place are you in? Kindergarten!), anything Geico does (Uh uh uhhhh NOT IN MY HOUSE), State Farm (I got you a dollar...), and those Miller Light man card commercials (that wasn't the first unmanly thing you've done...)
Here is the problem with advertising though, it could be the funniest, most memorable commercial in the history of the world, but if you can't remember what product the commercial was for, it didn't do its job.
But that is a another post, another day.
I want to talk about the brilliance of the Bud Light "It's Only Weird if it Doesn't Work" commercials.

Quinoa? What's.... Quinoa....?
So later that day I got to thinking....
What is only "Weird if it doesn't work" for me?
It is likely for me to change T-shirts / jerseys several times per game
It is likely for me to change General's T-shirt / jersey several times per game
I have a pink ottoman I like to sit on when a field goal is about to happen
If I'm sitting on the big couch, and the other team scores, then I'll move to the small couch.
When small couch becomes unlucky, I'll move to my pink ottoman
When pink ottoman becomes unlucky, I'll stand
When standing becomes unlucky, I'll give up watching, they're better off without me
When the pressure is too much to take from not watching, I'll turn the tv on, but not watch, just listen
What can I say, my teams are 4-6 and 5-5, it has been a long season for me.
Guess it's weird, because it isn't working.
So, what is only weird if it doesn't work for you???
Linking up with
Whitney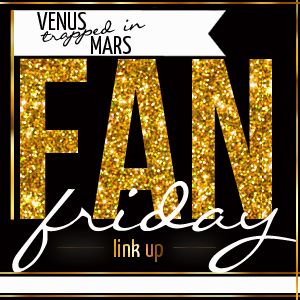 Write a post about anything listed here
Grab a button. (It's glittery, would you have expected anything less?)
Link up EVERY FRIDAY FOR THE REST OF YOUR LIFE
Follow me so we can be friends
Meet new friends who also like sports and being a fan
Hop, hop, hop.... hop around