After seeing a billboard for a "fanicure" an NFL Manicure, then a post yesterday by one of my favorite sites, The Glitter Guide, about
Game Day Glam
... I became (more) fed up with the recommendations for game day attire. No heels! No weird nails. Why is this so difficult? Why do women always feel the need to overdress for occasions? It's football... beer + cheese dip = comfort with a lot of give for in-game expanding belly.
Every website has the same crap posted over and over. The same boring tshirts, the same jerseys, the same bedazzled junk that I would never wear. Just because you made a tshirt that is cut for a woman and slapped the word ladies on it, doesn't mean I'm going to buy one in every color.
In the Glitter Guide post, each girl they interviewed suggested that there is no need to wear your team's color head to toe, and with that I agree. But is it too much to ask to want to have a logo somewhere on my body? What if my Vols are playing Clemson? Not that they do play each other, but what if? I'd be wearing orange, they'd be wearing orange... you'd never know who I was rooting for.
Then I come to the issue of the NFL advertising campaigns that are over-dressing every woman pictured. Yes, I'm a girl, yes I love fashion, yes I love the NFL, yes I want to look cute on game day but since when does looking adorable and fashionable equal black tie optional?
Check out some of these images advertising NFL apparel for women and the Vogue/NFL campaign. I took the liberty of addressing what I think is wrong in each one.
Why do Vogue and Football have to be together? Why can't Vogue be with Polo or Sailing? And Football can be with Shape or Cosmo. Why are we forcing the union of the fat kid wearing flannel his mom bought him, and the high maintenance glamazon, fresh off the runway in Milan? I just keep trying to come up with other ways to basically just say, "Stop trying to make fetch happen, NFL."
Save the costume baubles, save the heels, save the mini skirts. Show me a girl wearing a killer cool vintage tshirt, skinny jeans and converse with her hair and makeup done, a giant smile slapped across her face and a beer in her hand. I want what she's wearing. I want to be her. I want to go tailgate right this second and scream my face off for my team.
Who would you rather tailgate with?
Maybe if enough people comment and speak up, someone will let ME post a rebuttal on The Glitter Guide! (Or in Vogue???) .... One can dream....
Linking up with
Erin
,
Erin
and
Tiffany
for Football Friday. Linking up with
Whitney
for #backthatazzup.
Oh, and did I mention I'm seeing my favorite human on the planet tonight? Oh, yeah, I'm seeing my favorite person on the planet. I hope she calls me on stage and makes me her bff and we go ice skating in times square and eat cookie dough right out of the bowl... or maybe just calls me on stage.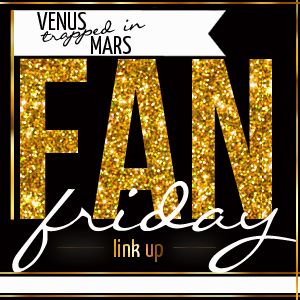 Write a post about anything listed here
Grab a button. (It's glittery, would you have expected anything less?)
Link up EVERY FRIDAY FOR THE REST OF YOUR LIFE
Follow me so we can be friends
Meet new friends who also like sports and being a fan
Hop, hop, hop.... hop around.

You have to #backthatazzup w

ith

Whitney