Seeing as I have been enjoying vodka sodas at a smokey poolside bar for the past 7 nights, I was thinking, I should probably do a series about the rules of common bar games! The dart board is my happy place, so let's start there.
Each person gets three throws per turn, hence the three darts. The traditional game is cricket. In cricket, you only aim for a few of the numbers on the board, plus bull. The numbers you aim for are in glitter below.
The outside ring is worth two points, the innter ring is worth 3. Anywhere else on the board is worth just one point.
This is what your scoreboard looks like. It will be the same in any bar you go to. Your goal is to close out each of the 6 numbers plus Bull. The first person to do so wins.
(With the exception of scoring extra points on numbers you have closed out but your opponent has not, which will not be covered in today's tutorial. I'm not trying to overwhelm you people)
Check out the white dots on the board below, let's say your first throw looks like this...
Then it is your partners go. And you each go back and forth, three turns at a time, until every number has been closed out including bull. You just need three points to close out each number. I love darts because you can close out three sections in just one turn, if you are really good, that is.
Now get to drinking and playing! If you play tonight, I better see you Instagram that shiz!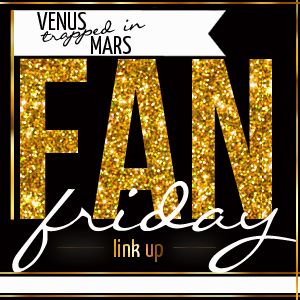 Write a post about anything listed here
Grab a button. (It's glittery, would you have expected anything less?)
Link up EVERY FRIDAY FOR THE REST OF YOUR LIFE
Follow me so we can be friends
Meet new friends who also like sports and drinking and being a fan
Hop, hop, hop.... hop around.

You have to #backthatazzup w

ith

Whitney
My song this week is daaaaaa bomb.