Happy Friday Kids!
This is a particularly happy Friday for me because I AM FLYING HOME TODAY!! I could cry I'm so excited. Picking up my pups as soon as possible and hugging them for several hours straight. But don't worry, you are in fully capable hands because Jennifer Osieczanek from
ShopAtHome.com
is here today and has offered suggestions for you on what to wear on Game Day!
-----
It's mid-July, so naturally stores are already touting "Back to School" sales. Giant pencils hanging from the ceiling? Well, that's one way to remind me that summer doesn't last forever.
But all is not lost. With the return of classes, comes the return of football! Whether your team is a perennial contender or cellar dweller, the stadium is the place to be on Saturday afternoons in the fall. And, when you shop for fashions using a site like
ShopAtHome.com
, you can score great deals and even earn Cash Back (room and board, after all, doesn't come cheap). With that in mind, here are some easy options for supporting the team while still looking your best on game day:
For the tomboy
Throw on a jersey, a pair of cropped boyfriend jeans and some sneakers. Pull your hair back in a ponytail or throw on a baseball cap and – boo-yah! -- you're done. You'll be comfortable and fit right in with your guy friends at the tailgate beforehand. One note about the jersey: Don't buy a men's jersey if you don't have to. Wearing a men's jersey is like wearing a tent, even if it's a small. Women's jerseys are shorter so you don't have to worry about tucking them in. Kids' jerseys also work because they are smaller all over and -- bonus! -- they tend to be cheaper. Check out the styles at
Sports Authority
where you can also snag 4 percent Cash Back.
For the sorority sister
For early-season games, pair either a denim mini or black shorts with a vintage-y T-shirt with your school logo on it. You'll stay cool, but look hot. A simple pair of black ballet flats (shop
DSW
for great deals and 4 percent Cash Back) keeps your look casual and you comfortable while doing the wave. Trust me, those platform heels encrusted in rhinestones in your school colors are not a good idea. Don't be that girl. When the weather gets cooler, trade in the mini for your favorite pair of dark skinny jeans and swap the flats for a pair of tall boots.
For the game day rookie
Going to your first game and not sure if it's your scene? Branching out is great, but there's no need to commit to buying a jersey or team gear just yet. Instead, grab something out of your closet in your school colors (think white tank, colored cardigan and scarf) and pair them with your favorite jeans and boots. Need some new staples? Shop online at a retailer and make sure you don't make the rookie mistake of paying full price. Use coupon codes and free shipping and you'll feel like yourself, making it easier to put your best foot forward when meeting new people. Go you!
Find stories about music, fashion, travel, fitness, gadgets and more on the
Online Shopping Report
at
ShopAtHome.com
.
Photo credits: Created via Polyvore.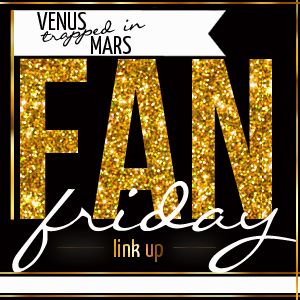 Write a post about anything listed here
Grab a button. (It's glittery, would you have expected anything less?)
Link up EVERY FRIDAY FOR THE REST OF YOUR LIFE
Follow me so we can be friends
Meet new friends who also like sports and drinking and being a fan
Hop, hop, hop.... hop around.

You have to #backthatazzup w

ith

Whitney
My Song this week is perfect after my two weeks on a boat!