Fantasy Football Team Names. Check out this
fantasy football team names 2014
for girls post too! And this
fantasy football team names
for girls post from 2010! Funny
Fantasy Football Team Names and Dirty Fantasy football team names.

What is Fantasy Football you ask? Start here then report back to continue reading this post!
For everyone else, let's get started.
Fantasy Football team names for girls in every type of league.
Including some for you girly girls
In in to Win it // Embracing the Girly Girl // Talk Dirty to Me // I'm Normal
Foster: Australian for Touchdown
Wam Bam thank you Cam
Joe Buck yourself
Can't keep a Blackmon down
Belichick yo self before you Rex yo self
Rated R for Gore
I'm Sorry Fred Jackson (I am fo reaaaallll)
Winning is my Forte
No Faulkin Chance
Kalil Me Maybe?
Sacks in the City
Wake me up Before you Romo
Va-Jay-Jay Cutler
Aaron Rompers
Brady Gaga
Luck be a Lady
ABC, Easy as RG3
When Life Gives you Clemmons
Romosexual
So You Think you can Dansby?
That's not my Namath
Frankly, you're Goregeous
The Tittsburgh Feelers
Two Mannings One Cup
Urine Trouble
Vick in a Box
Multiple Gore-gasms
Romo Witten his Pants
Big Ben's Prom Dates
Michael Vick's cause for Paws
Too much Junk in your Crotchery
No Punt Intended
Sproles Royce
RG - 3PO
Dez Dispenser
Tootsie Sproles
Harder Better Foster Stronger
Too Legit to Britt
Hakeem, I saw, I Conquered
Golden Tate Bridge
I make it Dwayne on these Bowes
FaBrees
Minnesota Bi-Queens
Cam you see my Newtons?
Softer than a Brady's bottom
And now linking up with
Whitney
for #backthatazzup
or what I'm renaming.... #BackThatAsomughaUP
There is a cornerback named Nnamdi Asomugha = Back That Asomugha Up!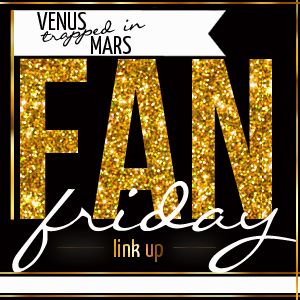 Write a post about anything listed here
Grab a button. (It's glittery, would you have expected anything less?)
Link up EVERY FRIDAY FOR THE REST OF YOUR LIFE
Follow me so we can be friends
Meet new friends who also like sports and drinking and being a fan
Hop, hop, hop.... hop around.

You have to #backthatazzup w

ith

Whitney
Fantasy football. Girl's fantasy football league. Funny fantasy football team names. Dirty fantasy football team names. Dirty fantasy football team names 2013. Girls team names. 2013 fantasy football tips. 2013 fantasy football league names. 2013 fantasy football team names for girls. Girls team names. 2013 fantasy football.