I remember watching boxing with my dad when I was a kid. I don't know why I remember this from my childhood, but I do. I remember the trainers handing their boxers smelling salts, super soaker-ing (technical term) water into their mouths and patching up the deep gouges in their faces in between rounds. Their eyes would be so swollen that it looked like giant marshmallows were stuck under their eyelids, trying to push their way out.
I know you're assuming that I'm an expert in boxing since I've gotten punched in the face at a bar, but I'm not. I guess I'd classify boxing in with Nascar, the idea is pretty simple and you don't need to be an expert to understand two guys punching each other in the face.
This weekend, about 90% of the dudes in your life will be spending their Saturday evening watching the Mayweather vs Pacquiao fight. It isn't just any fight either, it is the most important fight (so I hear) in the last 30 years. I spent the last couple weeks learning everything I could about boxing, in hopes to make Saturday night a little more bearable --- dare I even say exciting --- for all of us!

Ok let me tell you something that will make you feel better. The judges hold all of the power. They don't have to give any explanation on how they deduct points, or how they choose a winner. The above are just the guidelines that the judges follow how they see fit. I will say, one of my favorite parts of watching sports is calling a penalty before the refs do. Makes me feel like such a badass! Guess you can't do that in boxing!
So, true story, you will not know more or less about the match's scoring than anyone else watching. That is pretty darn cool if you ask me! Actually, you'll prob know more because you just read this. I feel like an expert already.
If I've confused you at any point, which I'm sure I did, holler with any questions in the comments section below! I'll do my best to answer, or find the answer!
Where is everyone watching the fight tomorrow night?!? I hope with a cold beer and some good company!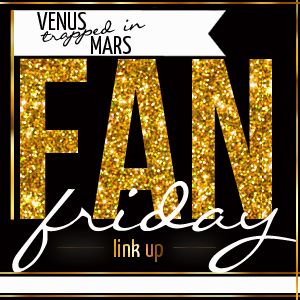 Write a post about anything listed here
Grab a button. (It's glittery, would you have expected anything less?)
Link up EVERY FRIDAY FOR THE REST OF YOUR LIFE
Follow me so we can be friends
Meet new friends who also like sports and being a fan
Hop, hop, hop.... hop around.