Shirt Can Be Found HERE
Since we are a depressing 4 months removed from college football, and another 4 months until the drought ends, I thought I would use today as an important reminder of how worth it it is to patiently sit and wait for game day. As you know, I graduated from the best university in the world, The University of Tennessee. No really, factually, it is the best university in the history of ever. I read that on the internet and you can't put anything on the internet that isn't true.
I have an insane amount of pride for my school, and it is only intensified by living so far away from it. My poor boyfriend has to put up with me stopping to scream, "GO BIG ORANGE" to any stranger that is wearing Tennessee paraphernalia.
We were at the amusement park in Missouri when I spotted a young man wearing a Tennessee Football shirt and I darted over to him as fast as I could to scream "GO VOLS!!" Actually, the way real Vols fans pronounce it is more like "GO VAAAAWWWLLS!" I think I scared the crap out of him, but he managed to still muster up a, "yeah!" back at me.
Anytime I see a car with a Tennessee sticker on it, I honk and wave like a 13 year old girl who just spotted Taylor Swift in the car next to them. I will scream, "T T T T" even when I'm in the car by myself. Spotting a Tennessee Power T on someone's car in Dallas is comparable to the excitement I felt as a kid on Christmas morning. Am I a little crazy? Yeahhhh.... actually no I'm not. This is totally normal super fan behavior, IMO.
My point here? I love Tennessee. So when I saw this video I knew I had to dedicate a Fan Friday post to it.
And do me a favor this week, will you guys? Please, if you see a Tennessee Power T, just scream T T T in your car for me? That isn't too much to ask right?
GO BIG ORANGE!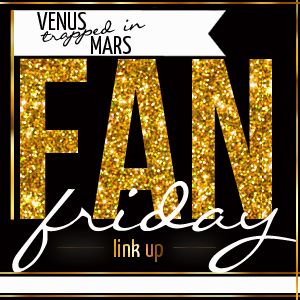 Write a post about anything listed here
Grab a button. (It's glittery, would you have expected anything less?)
Link up EVERY FRIDAY FOR THE REST OF YOUR LIFE
Follow me so we can be friends
Meet new friends who also like sports and being a fan
Hop, hop, hop.... hop around.