// Reasons Why I like Absolutely Freaking Love Iowa and You Should Too //
1. The movie Field of Dreams takes place in Iowa.
2. John Wayne came from Iowa. He is a dead movie star, and by dead I mean for the past 35 years, but your grandma probably still loves him. I know mine does.
3. In 1958 Iowa won a national championship in college football. Way to go guys! If you need a comparison, Tennessee has six, but this isn't pertinent information to today's topic.
4. Ashton Kutcher is from Iowa. I don't know about you but I totally made an Ashton Kutcher fan club scrap book. The fan club consisted of me, my American Girl Doll Samantha, my tamagotchi and a select few of my care bears but again, not pertinent info.
5. Iowa is home to the ice cream capital of the world. How bomb is that??
6. I did a google search for "celebrities from Iowa" and look at all of 'em... there certainly are some big names on here!
7. Corn is yummy.
// Reasons Why I like Absolutely Freaking Love Detroit and You Should Too //
1. One of my favorite shows is Hardcore Pawn. I'm pretty sure every member of the family only owns one outfit (one leather jacket, one black cardigan, and one stripped button down) but that show provides hours of back-to-back-to-back hilarious entertainment on Sundays. Much like the Detroit Lions provide hours of hilarious entertainment on Sundays too.
2. To quote the very articulate Chalupa Batman, "If it wasn't for Detroit, our country wouldn't be where it is today. Detroit is the home of the auto industry that just murdered it during the industrial revolution." Murdered it is of course the technical term.

3. Detroit ranks first in the nation in potato chip consumption per capita. I mean, I freaking love potato chips. Preferably baked lays and/or kettle chips if you are ever sending a care package.
4. Detroit Rock City. Home to Techno and Motown and Alice Cooper and Eminem and 8 Mile and Aretha Franklin and Kid Rock. Also, for those interested, I can rap every word to the song "Cleaning Out My Closet." Like, seriously, every word. I should put that on a resume.
5. When google searching, "Reasons to love Detroit" since I've never actually been there... I stumbled on the BEST reason to love Detroit, directly from the mouth of a local."I can buy back the wheels stolen off of my car yesterday. Pretty cool, if you ask me." Not bad, Detroit. Not bad. Glass half full attitudes, I like it.
6. Detroit professed their love of Peyton Manning, instead of, say, I dunno, Matthew Stafford. I find it a little odd that a Detroit news station posted an article about their love of the Denver QB, but honestly, what is not to love?? #GBO #VFL.
This list in no way reflects the fact that I am a horrific jinx and my two teams play very important football games today at 2:20pm against Iowa and Sunday at 3:40pm against Detroit. It isn't like I
successfully jinxed Andrew Luck
by endorsing him right before he played the cowboys, and it isn't like I'm trying that strategy again. It isn't like that at all.
Yay Iowa. Yay Detroit.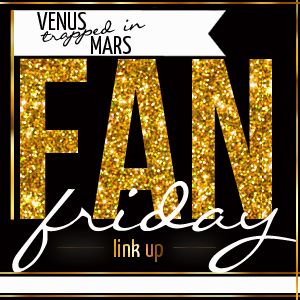 Write a post about anything listed here
Grab a button. (It's glittery, would you have expected anything less?)
Link up EVERY FRIDAY FOR THE REST OF YOUR LIFE
Follow me so we can be friends
Meet new friends who also like sports and being a fan
Hop, hop, hop.... hop around.