For those of you gals who are just die hard football fans, you need to open your mind up to watching some of these other sports, like golf and baseball! That's my goal here, ya know! So let's hit it!
The Masters is going on right now and run through Sunday. The Masters is one of the biggest tournaments (more commonly known as a "major") in golf, and in my opinion is the most prestigious victory any golfer could ever earn. Golf to me is an interesting sport, because I have some girlfriends that are not sports fans, like at all, but will watch every minute of The Masters.
Three Facts About The Masters:
(how bout this people.... facts inside facts inside a post about facts)
1. Tiger Woods will not be competing this year due to back surgery.
2. Want to know the very basics about golf? Read
this
post.
3. When you win, you get a green jacket. That is unique to The Masters
Just want to wet your whistle? Well then tune into CBS on Sunday around 5pm to catch just the last couple of hours. I recommend an ice cold miller light and patio seating, but that is just, of course, a suggestion. You'll enjoy it, I promise.... because... hello, look at that guy.
Tuesday was the 40th anniversary of Hank Aaron's record breaking home run number 715. He eventually went on to hit 755 career home runs, and that record stood for over 30 years until Barry Bonds broke it in 2007. I'm not a Barry Bonds fan, but I am a Hank Aaron fan, so today, even though a few days late, we celebrate the legend!
If there is one thing I'll never do with you guys, it's BS you. I only like to write what I know. So in the spirit of transparency, I'm not totally familiar with all of the details of this story, but I want to share what I do know with you. Major League Baseball is considering expanding the role of technology in baseball, more specifically with regards to the strike zone. Hall of Famer
Mike Schmidt
has even proposed the idea to completely remove umpires from behind the plate, replacing them with a force field. When the pitcher throws the ball if it touches the force field, it's a strike, if it doesn't, it's a ball.
Well, I don't know about all that, but how would you feel about replacing umpires behind the plate with some form of technology? Oddly enough, I'm good with this idea....
Is this big news you need to know? I sure think so...
A golf fan(atic) bets £10K, equivalent to over $16,000 US dollars, on Rory McIlroy to win the Masters after buying a danish he
SWEARS
looks just like Rory. Now, I'm all about superstition and good luck signs, but what are your thoughts? Does this tasty treat look like Rory? Would you take this as a sign to bet $16k?
David Ortiz is s e t t i n g r e c o r d s .
After hitting a three run, 8th inning homer against my Rangers on Wednesday night, David Ortiz recorded the slowest trot ever around the bases by a player who wasn't injured...
3 2 . 9 1 s e c o n d s .
I guess we could say he is off to a slow start this season.
See what I did there?
D a v i d O r t i z p a u s e f o r r e a c t i o n.
Personally, I don't care. I like the guy when he isn't doing that against my Rangers. If I ever hit a baseball 429 feet, I'd probably take my time admiring my handy work too.
Tonight I'll be heading over to the
DFW Blogger Meetup
, will I see any of you there?! I'm super excited because this will be my first official organized blogger meetup!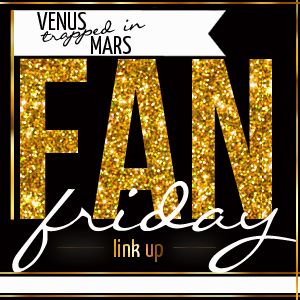 Write a post about anything listed here
Grab a button. (It's glittery, would you have expected anything less?)
Link up EVERY FRIDAY FOR THE REST OF YOUR LIFE
Follow me so we can be friends
Meet new friends who also like sports and being a fan
Hop, hop, hop.... hop around