Athletes come in all shapes and sizes. Being an athlete isn't limited to playing a sport that ends in the world ball. There are dancers, golfers, cheerleaders, gymnasts, swimmers, runners and thrill seekers, all deserving the title athlete.
As you may have picked up my subtle hints once or twice, I love all sports. As much as I love watching sports, and let's face it, the way I watch football could easily be considered an athletic event, I love playing sports even more. Like most athletes, I'll play anything, just give me the right equipment and I'll practice until I have it mastered.
One sport I am dying to learn how to do is skateboarding. Just half an hour of skateboarding actually burns 150 calories. And, in my opinion, a girl on a skateboard takes coolness to a whole new level! She seems like a low maintenance chick with a smile on her face, the sunshine in her hair and not a care or stress in the world.
Even though I don't live near a beach boardwalk, I think my neighborhood would be the next best place to learn to skateboard. With all of the brightly painted murals and art around every corner, a skateboard would be the perfect way to explore and play tourist in my own back yard. I know exactly what board I would choose too...
this one
from
Penny Skateboards Online
. Is that not the prettiest skateboard you've ever seen?
Penny Skateboards is a company dedicated to building each board with the highest quality raw materials and fanatical attention to detail. Penny Skateboards are designed and built to look good, perform well, and exceed all your expectations. And boy do they look good! Penny skateboards offers a full range of bright colors, pastel prints and cool patterns to fit anyone's style and personality. Gone are the days of skateboards made just for dudes, and here are the days of
pretty pastels
,
bold floral prints
and
bright florescents
.
So I want to know, are any of y'all skateboarders? What pointers would you give me for learning to skateboard for the first time?

....... And who knows, maybe there will be a surprise giveaway on Tuesday for all of y'all who want to free your inner skateboard chick. But I guess you'll just have to wait until Tuesday, won't you? ........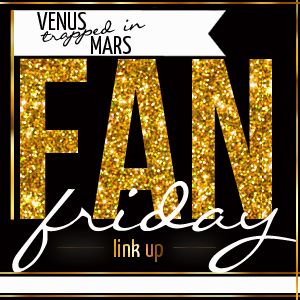 Write a post about anything listed here
Grab a button. (It's glittery, would you have expected anything less?)
Link up EVERY FRIDAY FOR THE REST OF YOUR LIFE
Follow me so we can be friends
Meet new friends who also like sports and being a fan
Hop, hop, hop.... hop around