Football is back, baby! College football kicked off last weekend, and NFL last night with the Seahawks bringing in their first victory of the season. I had a bet that the Seahawks would win, and the world's most valuable gum chewer didn't let me down.
I don't generally like to give free marketing advice, but I'm looking at you here Orbitz to step up to the plate and put a contract on this guy's chompers. Side note: I usually have trouble finding sports GIFs, but simply googling "Pete Carroll Gum Chewing" provided me with about 4,954,432 to choose from.
The US Open is well underway, with the women's finals taking place on Sunday and the Men's finals on Monday. Last night Roger Federer played a hell of a match against Gael Monfils (yes, we had football on one television and tennis side by side on the other television last night) and came back to win after being two sets down. On the women's side, the American's still have our girl Serena to cheer for! She plays someone with a name I can't pronounce, nor do I care to attempt to retype, at 3:45pm today!
Image via
If you're gonna watch one game this weekend....
I have a drinking game for you. You ready? It is just ONE PHRASE. How simple is that? It will make your Sunday/Sunday Night/Monday Night football games so much more fun to watch.
Anytime someone says "NFL Substance Abuse Policy" drink.
That's it. That's the game. You'll be hammered in no time. You're welcome.
29 players are starting the season on a suspension. TWENTY NINE! You had one job! Don't do drugs, don't beat your wife. Ok fine, two jobs. Several of these suspended players could be on your fantasy team, check this list to make sure you aren't starting one of these morons.
So i'm not quite done yet with my shop, but since you made it to number five on this list, I'm going to give you the first look at some T-shirts I've been working on for this year's football season! Some of you guys asked me to make some school/team specific shirts, but I got anxious this morning about how a trademark works on a hashtag, and temporarily took some of the school specific shirts down.
If anyone has any advice on the matter, let me know!
BUT, with that said, I can still make color specific shirts for your school/team! I
f you want me to make any specific colors for any of the shirts, just leave me a comment and I'll make it happen!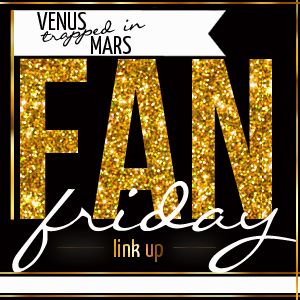 Write a post about anything listed here
Grab a button. (It's glittery, would you have expected anything less?)
Link up EVERY FRIDAY FOR THE REST OF YOUR LIFE
Follow me so we can be friends
Meet new friends who also like sports and being a fan
Hop, hop, hop.... hop around.