Alright folks. The time has come for the biggest sporting event of the year. This little sports fan has got herself a doozy of a week lined up, posts already written and auto scheduled ready to go for you next week.
You know I'm totally lying, I'm so unorganized that my 2nd grade teacher would hold parent teacher conferences monthly to discuss how messy my desk was. While other students got praised for good grades, congeniality and polished desks. I was consistently nagged and reprimanded for nothing but my desk. It had pencil shavings, granola crumbs and 49 pieces of looseleaf shoved in there without a care.
Dear Miss Watkins, learn to accept students and try cultivating their creativity once in a while. You shoulda stuck that desk in the Louvre, it was a work of art, ya jerk.
Ok so no, I don't actually have posts already written and scheduled. But I do have ideas written down for each day of the week, and for me that is quite the achievement. Next week I shall dub, VTIM Super Bowl Week (crazy original, I know).
VTIM Super Bowl Week will include everything you need to know from the players, to the teams, to the drinking, to the rules for Super Bowl XLVIII. For the record, that is Super Bowl 48, I wish we would get rid of this roman numeral crap. Same with Celsius instead of Fahrenheit. Sorry Canadians, but I was confused the whole time I was in Toronto.
Next week will also include a special Fan Friday: Super Bowl edition linkup, complete with a pretty sweet blogger co-host I adore and I know you do too.
So with all of that said, I've got a request for you. Some of my favorite comments left on Fan Friday are when y'all ask me sports-related questions. For example,
Carissa
asked a few weeks ago...
Q: What does that mean when the announcers say "pick 6"
A: A pick 6 is when the defense intercepts the quarterback's throw, and runs it all the way back for a touchdown and gets 6 points. Just a pick is when the other team intercepts the ball but doesn't manage to get in for the touchdown!
So that is what I want from you today. I want your questions. What do you not understand during football games. There is no dumb question, I promise. I will answer them for you next Friday, in a special Q&A session of Fan Friday! Maybe in VLOG form, but maybe not. It depends how fat my face looks when I sit down in front of the camera.
Linking up with
Whitney
I heard this song on Canada's Top 20 Countdown, yet can't find it on iTunes here in America... Luckily it was on Grooveshark! Hope you like it as much as I did.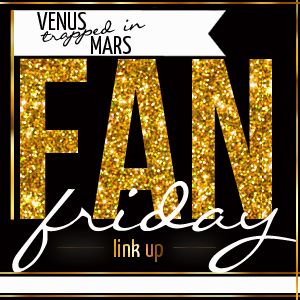 Write a post about anything listed here
Grab a button. (It's glittery, would you have expected anything less?)
Link up EVERY FRIDAY FOR THE REST OF YOUR LIFE
Follow me so we can be friends
Meet new friends who also like sports and being a fan
Hop, hop, hop.... hop around