In true Sarah Webb fashion, it appears my Christmas decorations will be left up way too long, whether it be the lights on my porch, my purple pop up tree in the living room or this design on my blog. While yes, I think that the tree should probably come down, I just think lights are fun all year long. Why limit them to just December??
Any who, it is another edition of Fan Friday, the first of 2014 and while y'all are sitting around rooting for your teams in bowl games and gearing up for the NFL playoffs this weekend, I'm over here all, "Pass the vodka and a tissue please?"
As I may have mentioned once or two hundred times, my Vols were not bowl eligible and my Cowboys, well, "Pass the vodka and a tissue please?"
But really, I'm better than ok. I'm actually
relieved
that my teams aren't in any form of post season contention. Why you ask?
1. I won't break my diet-
you try watching a football playoff game and not eating chips and salsa, or pizza, or dip of any kind. You try, and let me know how that works out for you.
2. Ticket Weakness-
It is true, I have a ticket weakness. Oh, it is a home game, I could go to that. $400 for two nose bleed tickets? Oh, I could swing that. I won't be able to eat for two and a half weeks or pay my utility bill, but who cares? Why, because my team is in THE PLAYOFFS BABY. Nothing is too expensive when you're in the playoffs.
3. I have my weekend free-
Want to get some work done over the weekend, no problem! Want to shop till I drop (with my $400 saved on tickets) sure thing, bud! Gym session at 4pm on Sunday, absolutely. I'm free, free as a bird.
4. My life span has just been extended-
I have no doubt in my mind that sports fans live shorter lives. Two words: Heart failure. My dad passed away, from you guessed it, heart failure. He was a talented NCAA college athlete, and sports fan to the core. Coincidence, I think not. So cheers, to two, maybe even three extra years of life tacked on for Miss Sarah Webb.
5. I'm out of reasons-
This list is BS. This totally sucks. Screw you people with teams left to root for, I'm moving to Antarctica where they don't have football. BYE.
Oh and if you wanted to vote for me in Helene's
Best Blogger 2013
contest, that may make me feel a
little
better about not being in the playoffs... but it's whatever, I'm still moving to Antarctica. Is there wifi in Antarctica?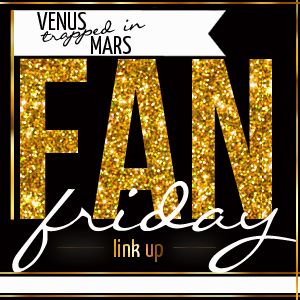 Write a post about anything listed here
Grab a button. (It's glittery, would you have expected anything less?)
Link up EVERY FRIDAY FOR THE REST OF YOUR LIFE
Follow me so we can be friends
Meet new friends who also like sports and being a fan
Hop, hop, hop.... hop around