In an effort not to overwhelm you just yet, let's take a break on the sporting tutorials.
Instead, let's talk about the biggest sports "players" on and off the field. These guys are not only in the athletic spotlight, but also in the bright lights on the red carpet. These leading men have won the heart of many of our favorite celebs that grace the covers of our must have magazines like Us Weekly and People.
Ain't no shame in these ladies either, you will see several of your favorites (ahem, Kate Hudson, ahem) linked with a bunch of different athletes. I guess the gals are PLAYING THE FIELD too! Pun intended hah! You have probably caught on by now the pun is ALWAYS intended with me!
Quarterback for the Arizona Cardinals: 27 years old.
Fun Facts: Born cross-eyed and had to have surgery to fix. He was made fun of because he was fat when he was a kid (boo hoo).
Now on to the girls that need no introduction!
Kristin Cavallari- The Hills Duh!
Paris Hilton- Ooops accidently took her Mug Shot- by no means was this intentional...
Ok so I know what you are thinking, and the answer is no, I didn't include hookers in this blog post.
I know you are not going to believe me but this hideous guy has been linked with some of the hottest most famous super models in the world! Yes way!
Flavio Briatore is the king of Formula 1 racing. This is like nascar only less redneck. I'm going to be completely honest with you, I have no idea what Formula 1 racing really is and I'm pretty sure that knowing gobs of info on it will not get you too far ahead in the states.
Here are the women behind the man...
Heidi Klum and OMG they had a child. YES, that is right a real life child. They did it. SICK! No judgement though. :)
Weirdo, yes. Issues with the law, yes. Likes creepy, dirty looking old men, you bet!
Third Baseman for the New York Yankees. 35 years young. Nickname: A-Rod.
Now I Ain't Sayin She a Gold Digger:In December 2007 signed the largest contract in baseball ever (10 years $275 million).
Funny interview Serious Sports News Network (SSN
N) had with
A-Rod:
SSNN: Now, you and Derek Jeter came into the league together as good friends, but lately that relationship seems to be on the decline. What's happened between you two?
Alex: I slept with a couple of his girlfriends. And his sister. And his mom. But in my defense, I was drunk when I tapped Mrs. Jeter. And in their defense, I am incredibly attractive and talented. Look, all you need to know is that I love Derek like a brother – me and Derek will always have a deep bond.
Where my girls at...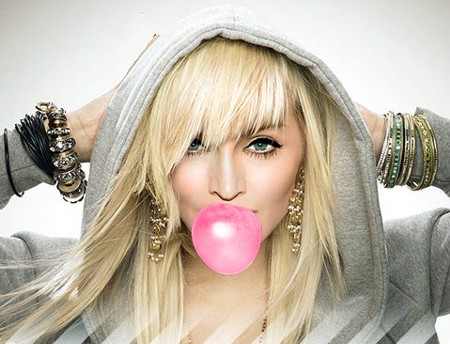 Madonna. Like a Virgin No More!
Kate Hudson. I feel like we could be BFF's? No?
Forget Charlie, Cameron Diaz is A-Rod's Angel.
7. Lance Armstrong
38 years old. American professional road racing cyclist.

Survived testicular cancer and is the only man to ever win the Tour de France SEVEN consecutive times.
Big deal, I once had strep throat that lasted for like a week and still went to my sorority's date party that Friday night. Take that LANCE!
It's as easy as riding a bike, right girls?
Sheryl Crow. Was Lance your "Favorite Mistake?"
That's 2 for our favorite gal pal Kate!
Ashley Olsen. Insert Full House reference here!

6. Tony Romo
MY MAN! YES TONY ROMO! 30 years old (Perfect Age!) Quarterback for the Dallas Cowboys (America's Team!). Great Butt (I mean that thing is good). Endorsed by Starter so anytime you roll into a WalMart you will see his shining face.

Oh and here are the girls he has been SUPPOSEDLY linked to, whatever! Did my best to find their "best" pictures for you.
Carrie Underwood. She won some small contest called American Idol. I have never heard of her...
Jessica Simpson. She is a public relations practitioner for Chicken of the Sea Tuna.
Candice Crawford. Ugh, didn't have any bad pictures of her. Miss Missouri USA 2008. "Show Me" something other than her ugly face please.
There are your top six "players"! What do ya think?
Better tune in next week for the top 5 players. Who do ya'll think will be my number one?
Images courtesy of from top to bottom:
http://www.stilettosetsports.com/
http://www.celebritybeautybuzz.com/
http://www.serioussportsnewsnetwork.com/
http://www.hollywood-stars.info/
http://www.hollywood-stars.info/
http://aslcdn.celebuzz.com/images/
http://www.nbc.com/Miss_USA_2008/